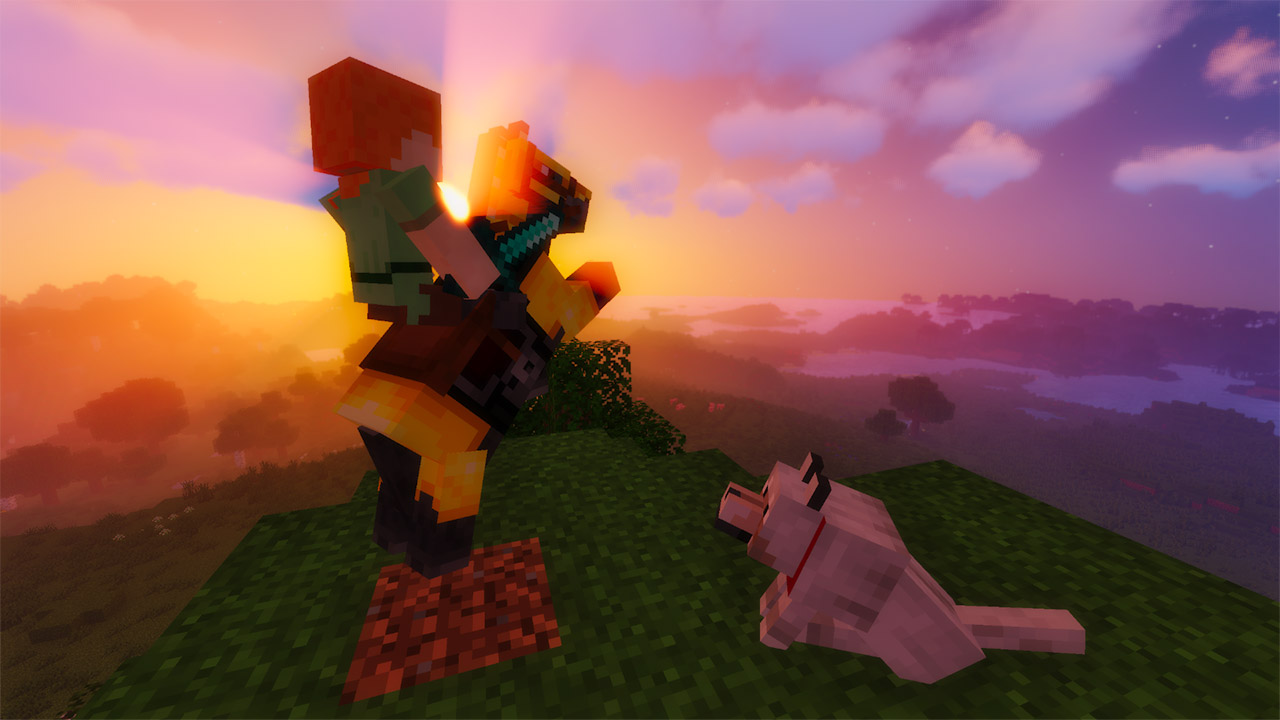 One of the most challenging items to get in Minecraft is the saddle. A saddle is used for riding tamed animals in Minecraft, especially horses. Saddles can be used to ride several other animals, including mules, donkeys, skeleton horses, and even pigs!
Here's the bad news: there's no way to craft a saddle in Minecraft. Saddles cannot be made from materials in the game. But the good news is that saddles can be found, and in this guide we'll tell you exactly how to find one.
Where to find a saddle in Minecraft
There are two basic ways to get a saddle in Minecraft.
You can find a saddle inside a chest.
You can get a saddle from fishing.
Fishing is by far the easiest way to get a saddle, but it requires a lot of patience, and isn't a very exciting activity. Scroll down below for all the details.
If you're up for adventure, the best way to get saddles is by finding them in various chests hidden in the game. This takes more time and effort, but you'll get a lot of satisfaction from finding one this way. Read on for all the details on the types of locations and chests where you'll find saddles.
Finding a saddle in a chest
There are many different locations in Minecraft that spawn treasure chests. Some of these chests have a very high chance (but not a guarantee!) of containing a saddle. Here's a list of the places where you have a good chance of finding one.
Nether Fortress (35% chance of a saddle)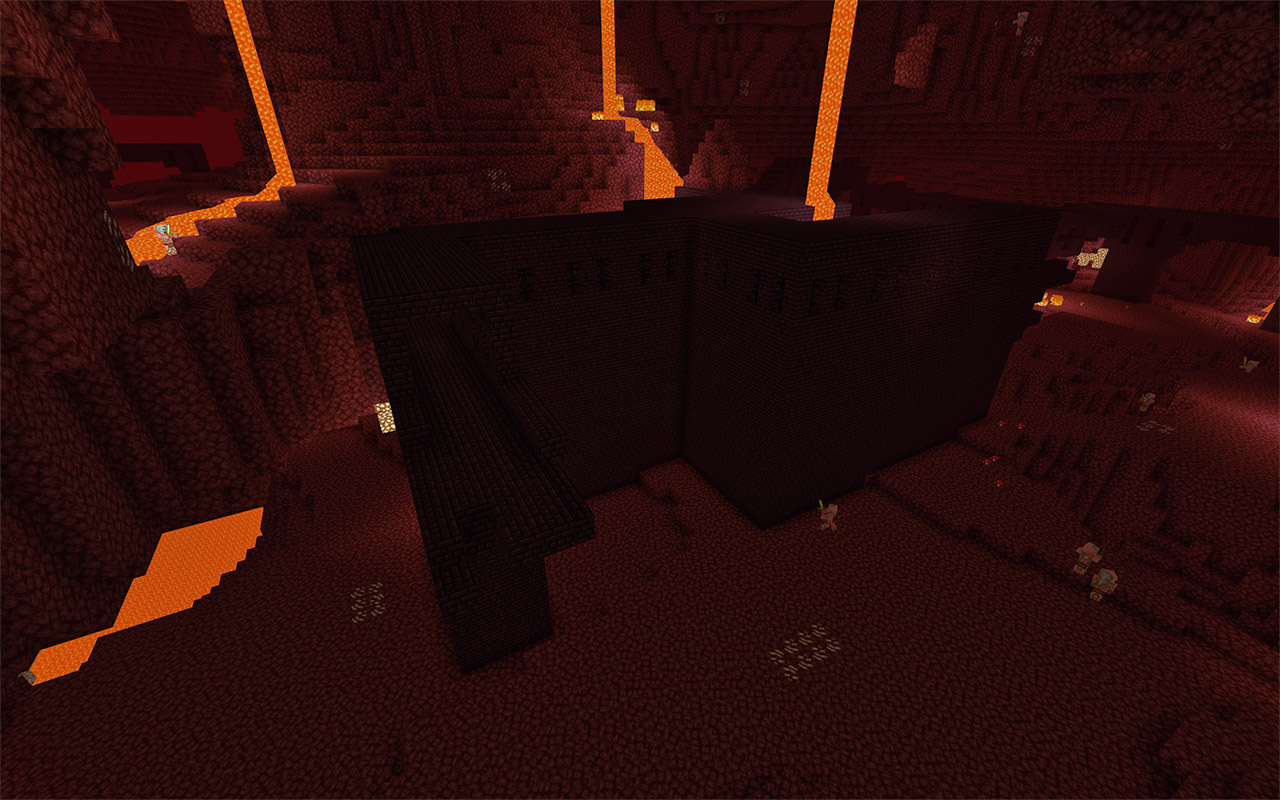 Nether fortresses are imposing structures located in the Nether. If you have not been to the Nether yet, you'll need to construct a Nether portal to travel there.
The fortresses are heavily guarded by many dangerous mobs, including magma cubes, blazes, and wither skeletons.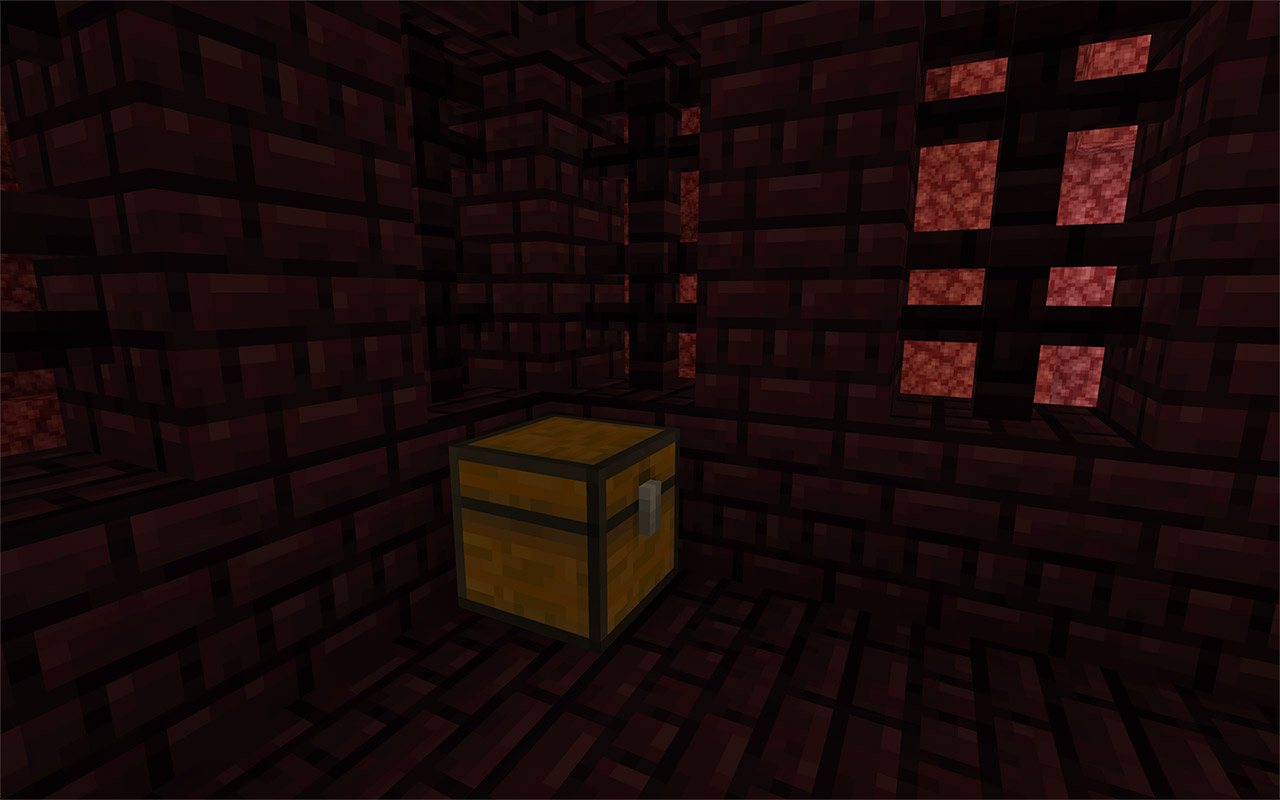 Chests will spawn inside the fortresses at random locations in the corridors. If you survive long enough, your chances of finding a saddle inside one of the chests is very good.
Dungeon (28% chance of a saddle)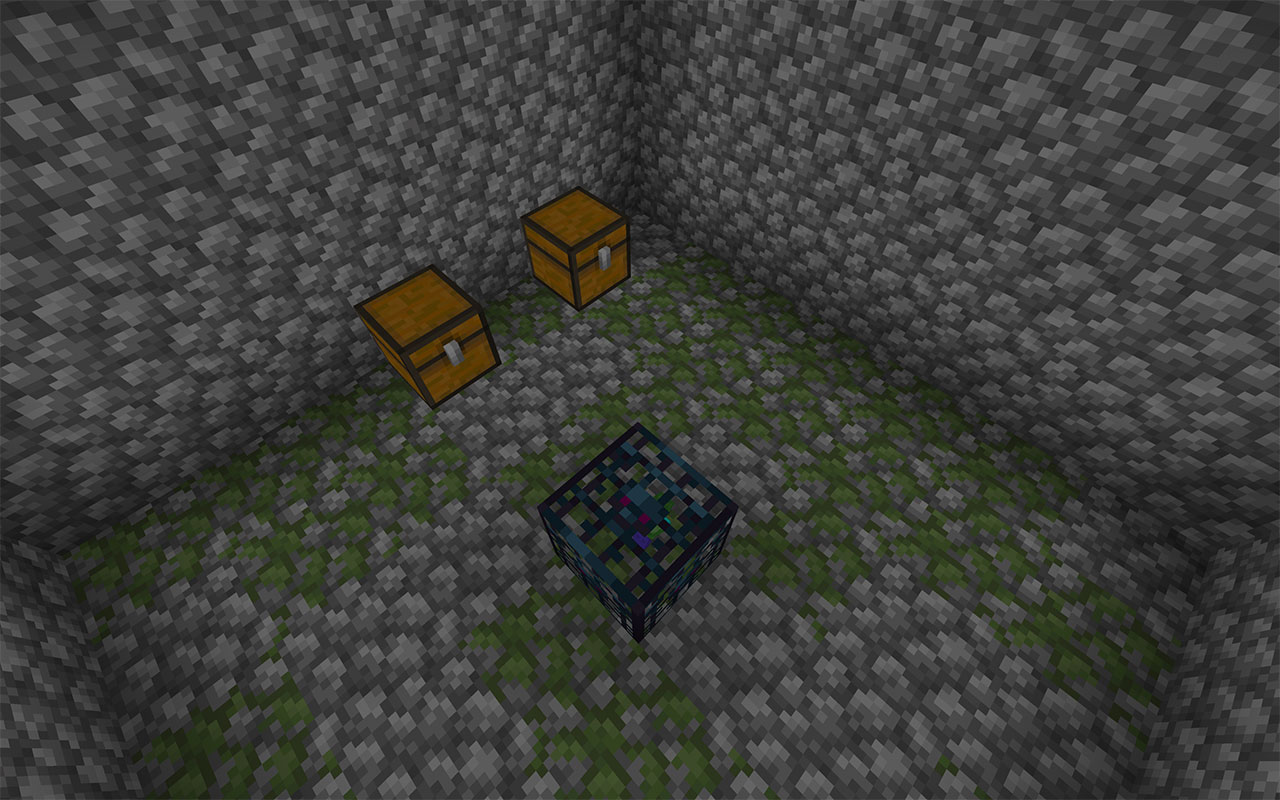 Dungeons are small rooms found deep underground in the main Overworld area. They are randomly generated, but are always connected to a cavern or other structure. They are small, square rooms constructed of cobblestone and mossy cobblestone and they appear at any level below layer 48.
Dungeons always contain a spawner in the middle of the room and contain up to two treasure chests.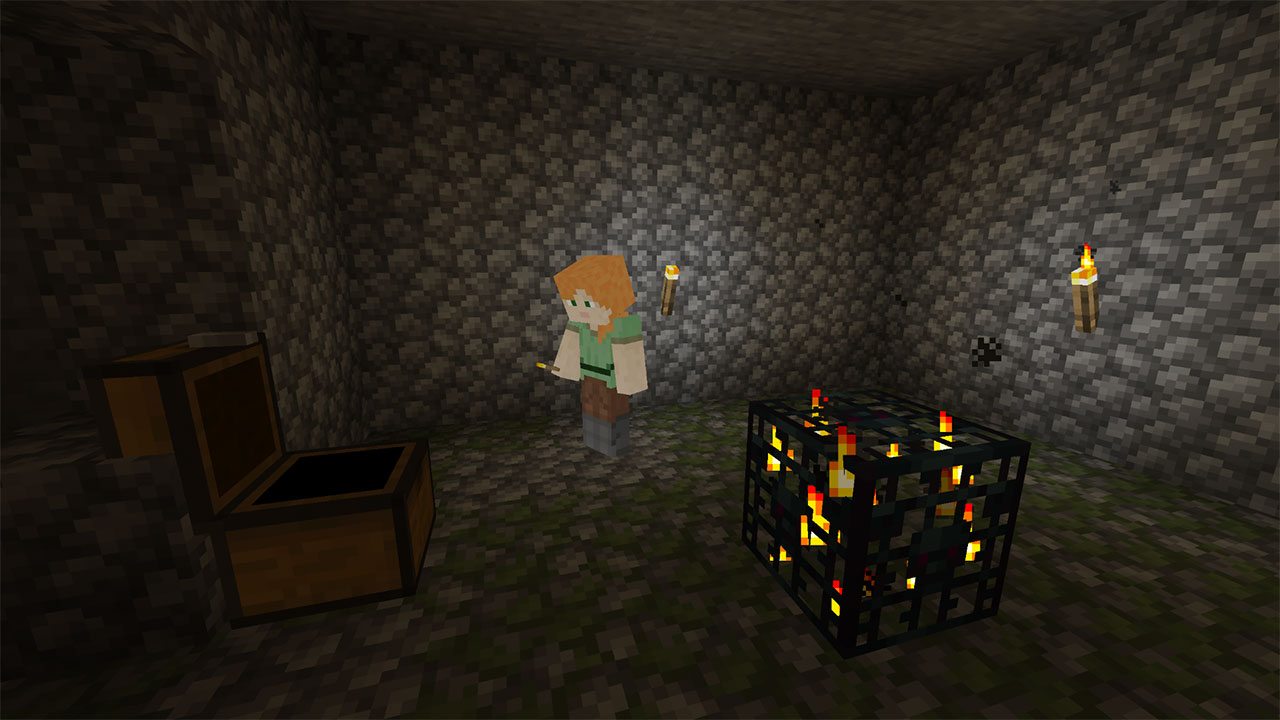 The biggest challenge to getting a saddle from a Dungeon is the effort of finding one. Because they appear randomly, you'll need to do a lot of digging underground in hopes of locating one. Once you do find one, you'll need to take care of whatever monsters come out of the spawner in the middle. You can either destroy the spawner or quickly loot the chests and move on.
Desert Temple (24% chance of a saddle)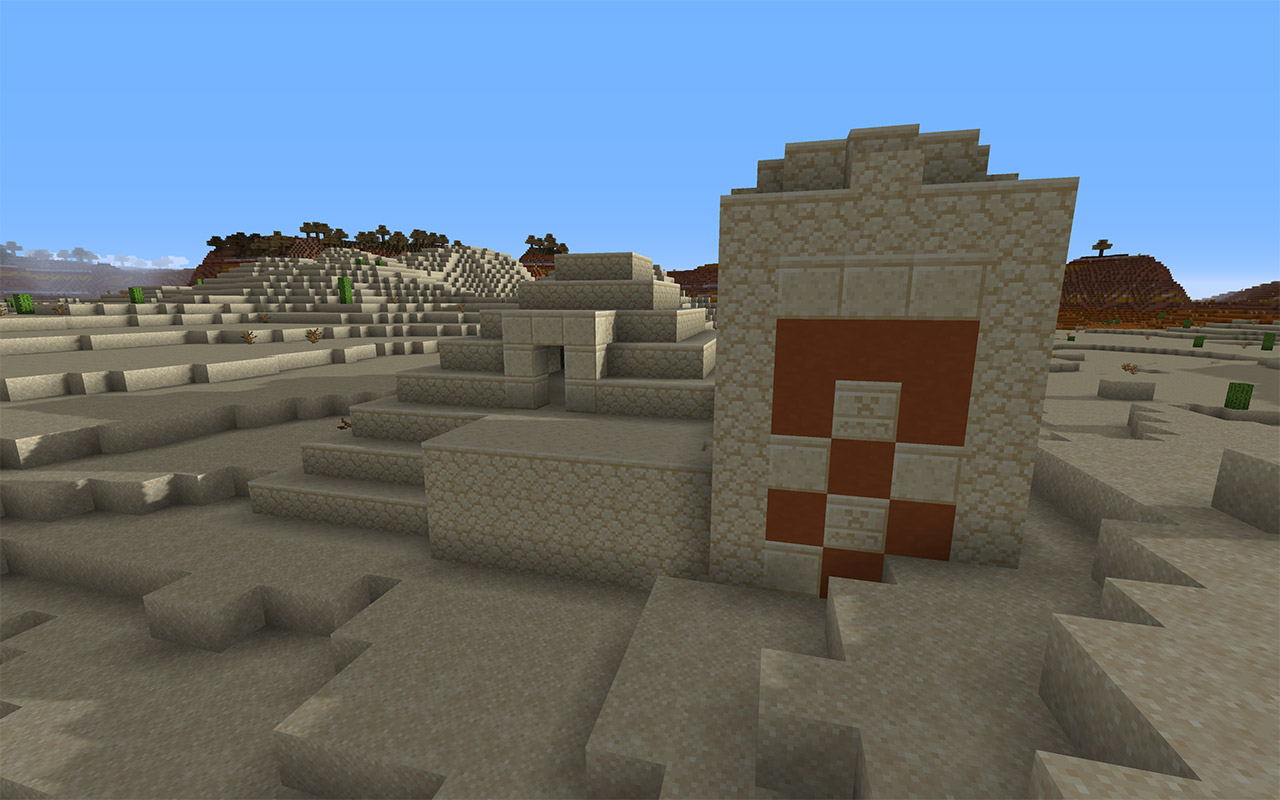 Desert Temples, also known as Desert Pyramids, are a great place to find saddles. A typical desert temple contains four chests, and each one has a 24% chance to contain a saddle. You're not guaranteed to find a saddle in one of the chests, but your odds are very good.
Desert Temples can be found — where else — in deserts. Look for tall pyramids rising up out of the sand. The treasure chamber is hidden below the main floor of the temple, underneath the terra cotta blocks in the middle of the room.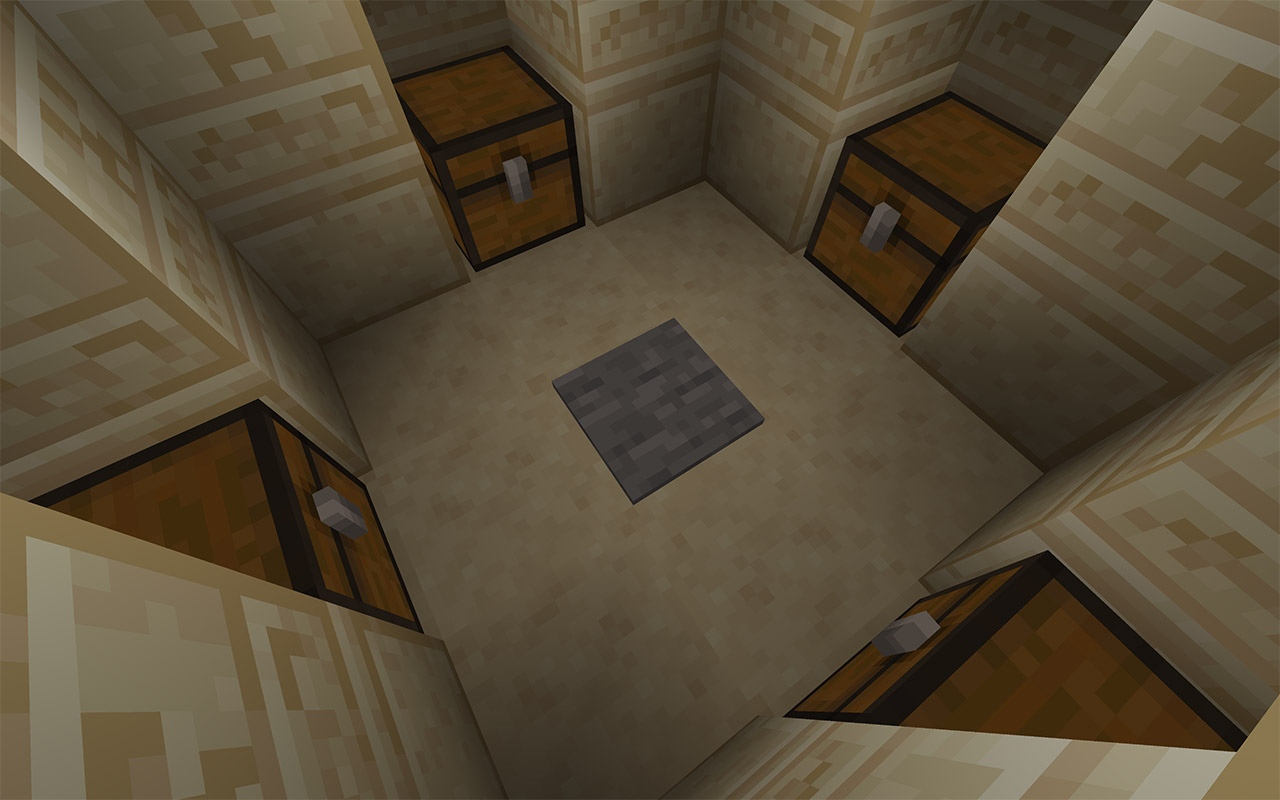 Be careful when entering the treasure chamber inside a Desert temple. If you touch the stone slab in the middle (located directly underneath the purple square in the main room above), you'll set off a TNT trap that will destroy the chests and all the loot they contain.
Village Weaponsmith (16% chance) and Village Tannery (17% chance)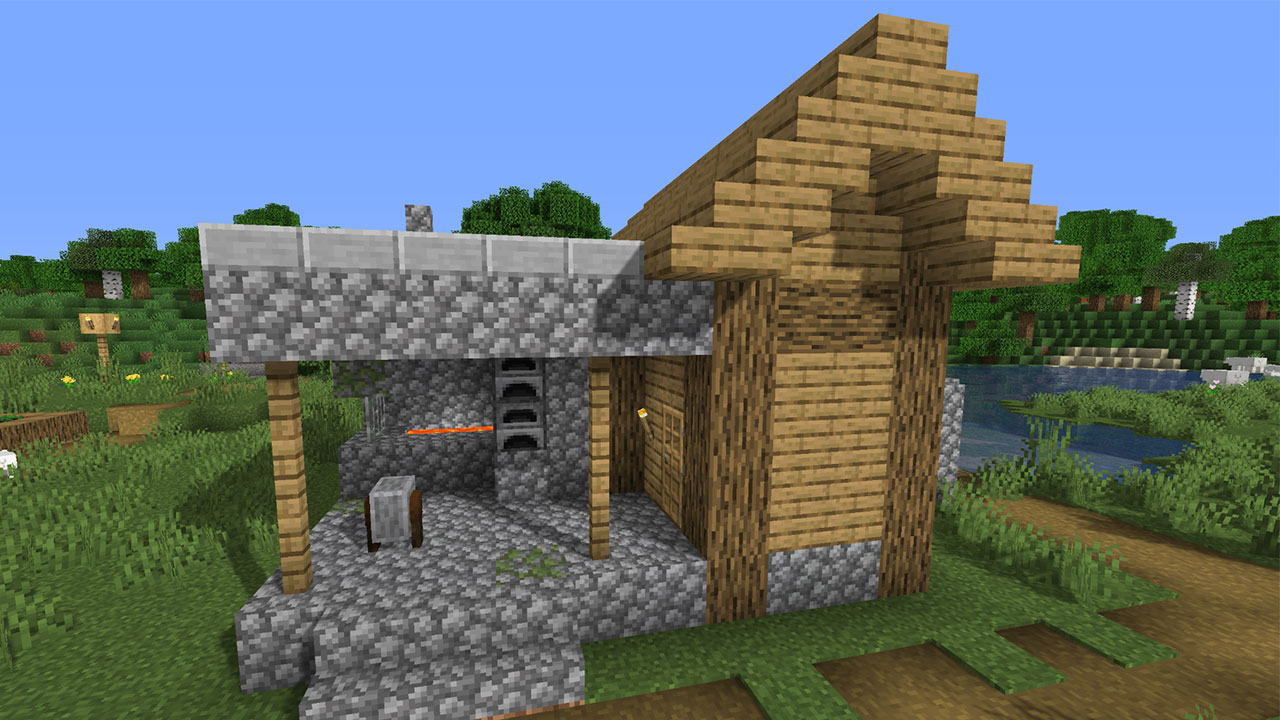 Some villages have weaponsmith shops and tanneries, and these sometimes contain chests. Inside, there's a decent chance of finding a saddle. Not all villages have a weaponsmith or tannery, but keep an eye out for these buildings when you're looking for a saddle!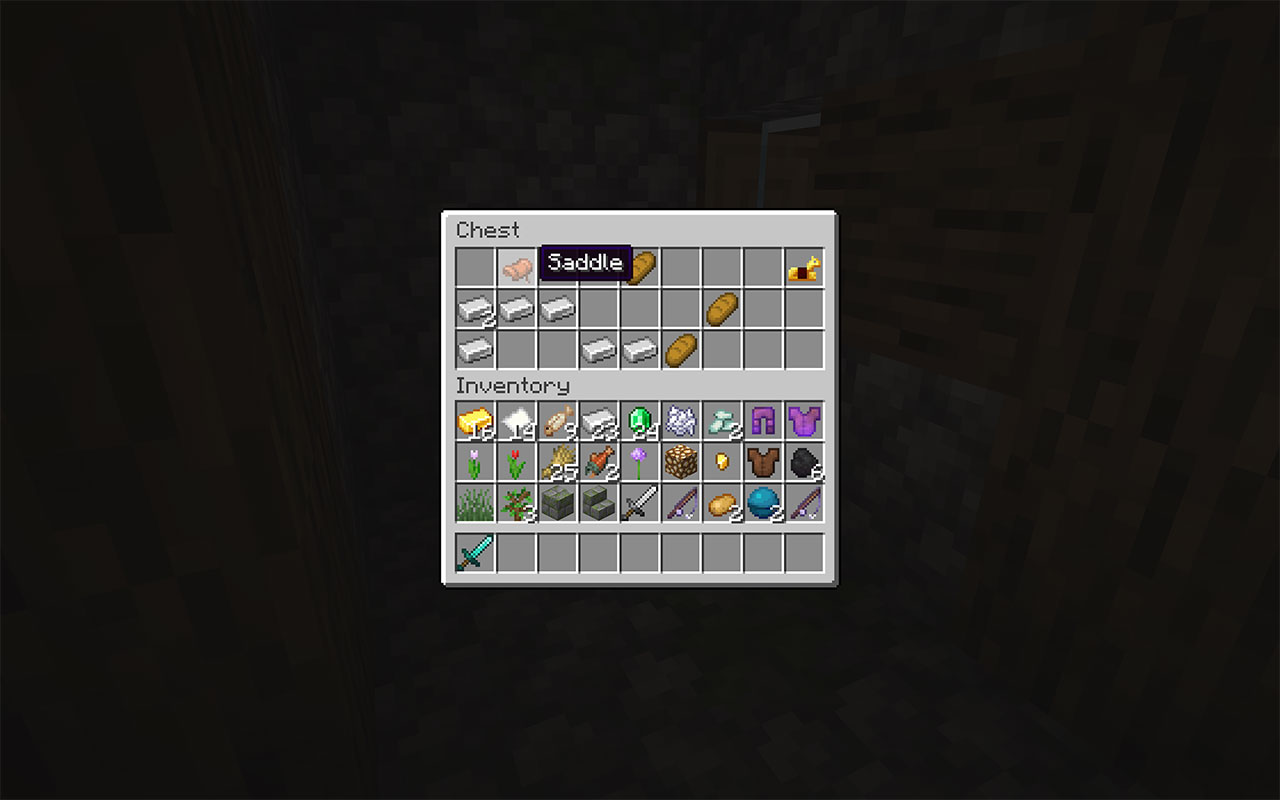 Other locations
You can also find saddles inside chests found in these locations, although the chances of them appearing are much lower.
Stronghold altars
Savanna village houses
Jungle temples
End cities
Get a saddle by fishing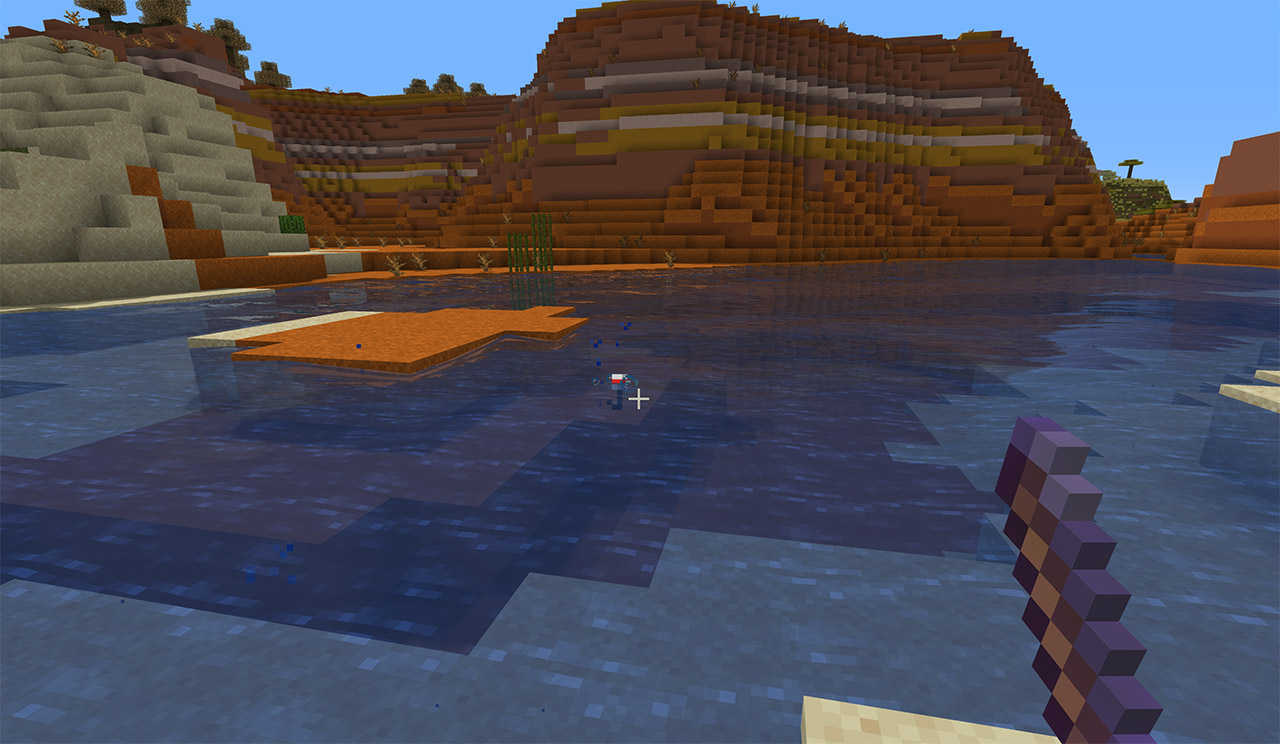 Not up for adventure? Have a little time to kill? You can skip all the exploring of dungeons, temples and strongholds and simply spend some time fishing. You'll pull a saddle up from your fishing line 0.7% of the time, or roughly once every 133 times you cast your line.
That might sound like a lot of fishing, and it is. Based on the average time each fishing attempt lasts, it can take around 45 minutes to fish that many times. Of course, you might get lucky and find a saddle much sooner. Or, you might be a very unlucky fisherman, and it can take longer.
You can significantly improve your chances of finding a saddle, and all other types of treasure from fishing, with an enchantment on your fishing pole. The Luck of the Sea enchantment improves your chances of reeling in a treasure item on each cast.
The Lure Enchantment speeds up the fishing time by 5 seconds per level of enchantment. Combining the Lure Enchantment with the Luck of the Sea enchantment on your fishing pole will dramatically speed up the process of getting a saddle from fishing.