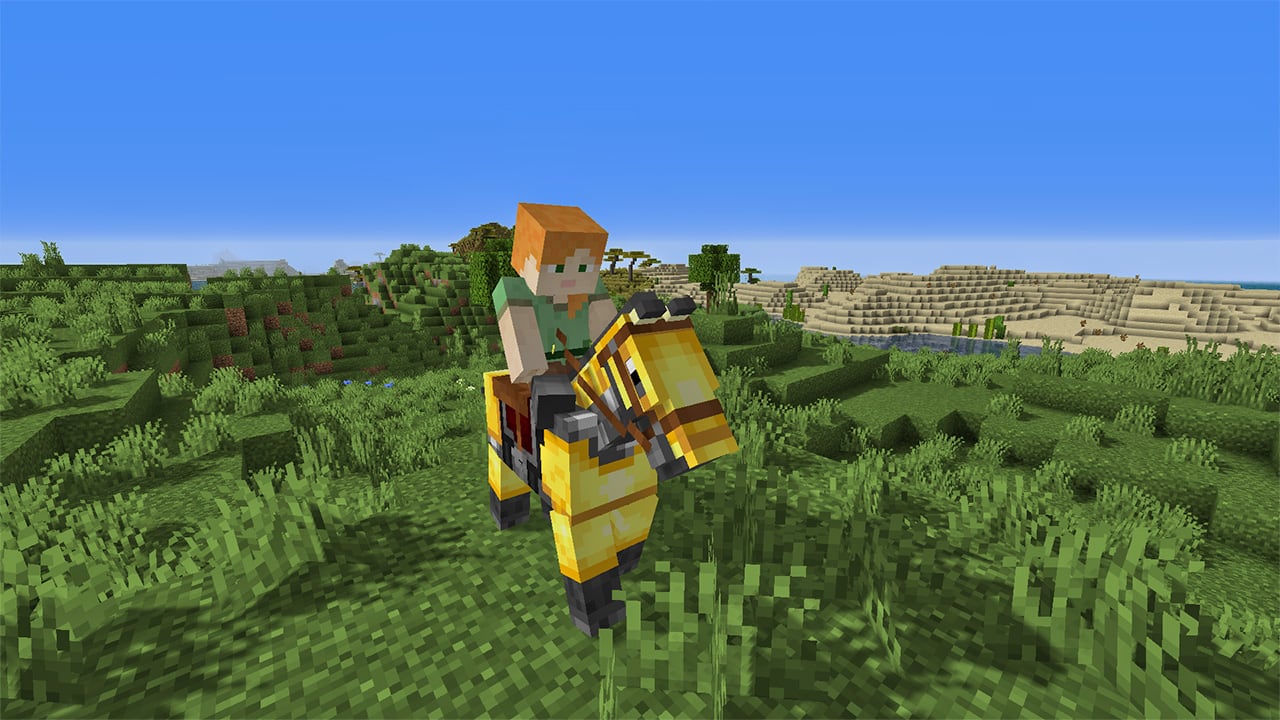 Once you've mastered taming some of the smaller animals in Minecraft, such as the chicken, sheep, cow, and pig, you should be ready to tackle the taming of a horse.
Horses are passive mobs in Minecraft that can be ridden once tamed and equipped with a saddle. They can also be equipped with armor.
Horses come in a variety of colors and markings. There are 35 different combinations in all, so pick a color and look for the horse you like the best before taming it.
Step-by-Step Guide to Tame a Horse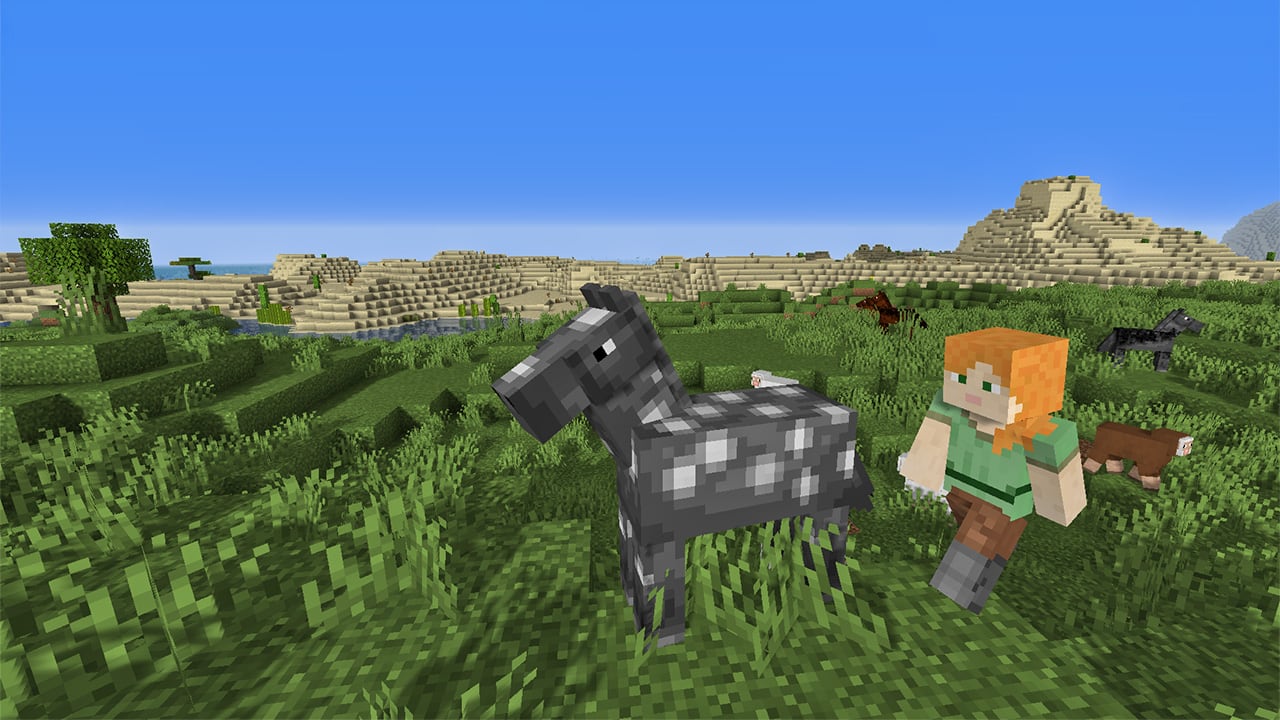 You don't need any special items to tame a horse. You'll need one empty inventory slot so that when you select it you are bare-handed.
Approach the horse and then right-click on it with your empty hand to attempt to ride it.
You will you briefly be on the back of the horse, but soon it will buck you off.
Repeat step 1. After several attempts, the horse will be tame and it will not buck you off.
Shift-Click to dismount the horse.
At this point, the horse is tame, but you cannot control it until you have a saddle.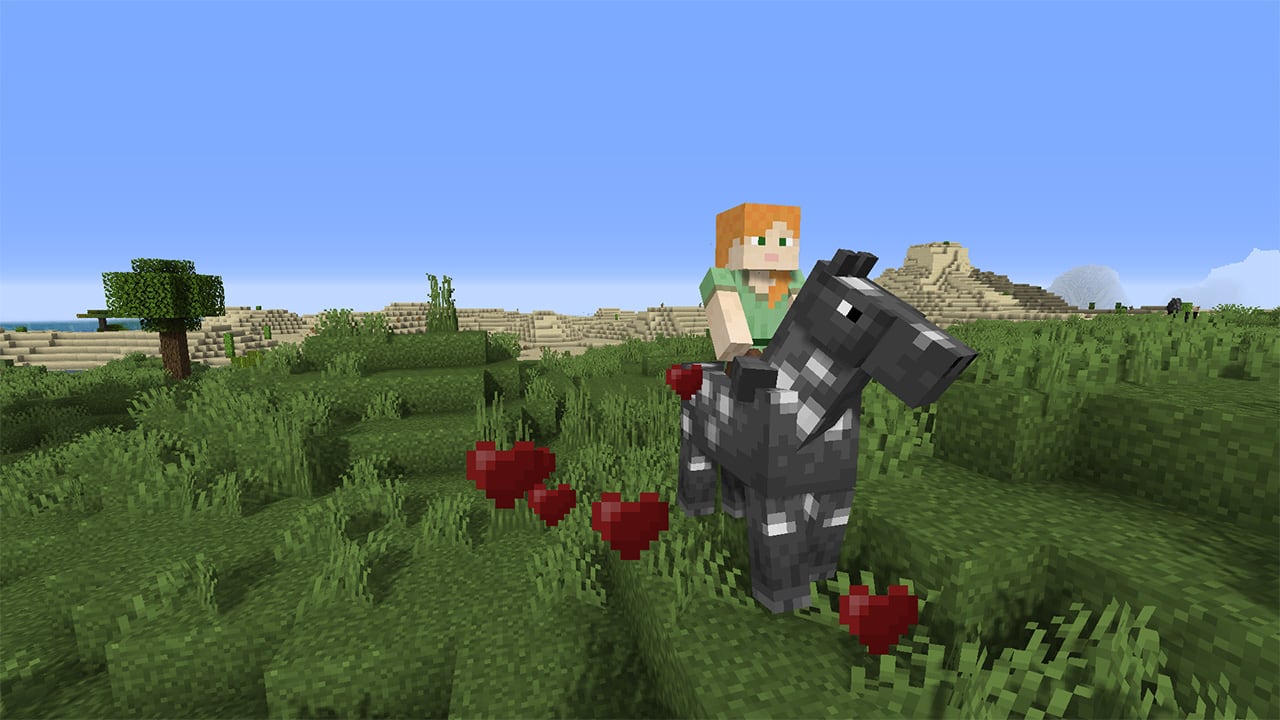 Riding Horses in Minecraft
Once you've tamed a horse, you'll probably want to ride it. To do this, you'll need a saddle. Saddles are hard to come by and cannot be crafted. To get a saddle, you'll need to do one of the following:
Find the saddle in a chest. You can find them in strongholds, village weapon smiths, dungeons, savannah village houses, nether fortresses, jungle temples, desert temples, end cities, and village tanneries.
Fish for it. There's a very small chance (0.8%) of getting a saddle when you fish.
Trade with master level leatherworker villagers. They will trade you a saddle for 6 emeralds.
Kill a ravager. These beasts are tough to take down, but when you defeat them, they'll drop their saddle.
Breeding Horses in Minecraft
When you tame and corral two or more horses in Minecraft, you can breed them to produce baby horses, also known as foals.
Tame and enclose at least two horses using the steps mentioned above.
Feed golden carrots or golden apples to the horse by right-clicking on the item in your hotbar while standing in front of each horse.
You will see hearts appear above the horses you fed.
Soon, a baby foal will be born.
Repeat a few times to create a small family of horses.
Golden Apples? Golden Carrots? Where Do I Get Those?
Golden apples can be found in a variety of chests. You'll sometimes find them in stronghold, underwater ruins, dungeons, igloos, desert temples, and woodland mansions. They are more common in dungeons and desert temples than in the other places.
Golden carrots can be crafted using a regular carrot and 8 gold ingots. You can also trade emeralds with master level farmer villagers to get them. Golden carrots are much easier to obtain than golden apples.