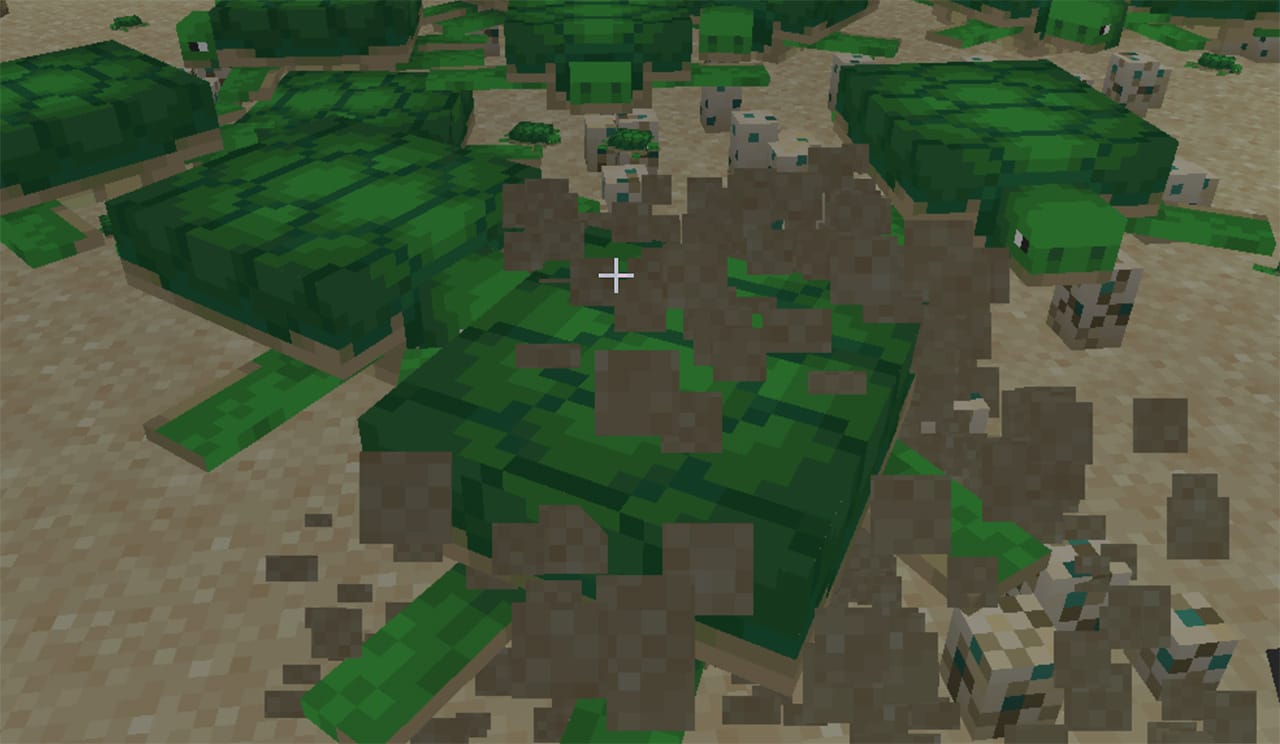 Turtles are passive animals in Minecraft that live on sandy beaches near water. You'll find them in small groups along the shoreline.
One very valuable item that comes from turtles are scutes. These drop from baby turtles when they become adults. Scutes are used to craft a Turtle Shell, which is a special type of helmet that helps you to breathe underwater.
The problem is that baby turtles are very active in the wild and swim around a lot, making it difficult to find them when they turn into adult turtles. That's why the most effective way to breed turtles is by using a turtle farm, or an enclosed space designed specifically for capturing and breeding turtles in Minecraft.
Here is a step-by-step guide to starting your first turtle farm in Minecraft.
Find the right spot
The very first thing you need to do is find a nice sandy beach or island, where turtles are already lounging around or swimming nearby.
Build a fence
The next step is to build a large enclosure around the turtles. This is easiest to do with pieces of wooden fence. Be sure to allow a lot of space in your enclosure to hold several turtles and their eggs.
Your enclosure needs to have a lot of sand, because turtles will only lay eggs on top of sand blocks.
Finally, make sure your enclosure already has at least two turtles inside.
Feed the turtles with sea grass
The next step is to feed two adult turtles in your enclosure some sea grass. Sea grass is found under water, and you can collect it by using a pair of shears.
When you feed sea grass to the turtles, little hearts will appear above them. The pair of turtles will move close together and then mate. One of the turtles will move to a sandy spot and then dig in the sand. Next, it will deposit some turtle eggs.
Be patient
The eggs take several in-game days to hatch and go through three different stages before they do. Breeding turtles takes patience, and the full cycle takes much longer than with other animals, like chickens and cows.
Once the eggs hatch, however, you'll have cute little baby turtles in your enclosure!
Wait for the baby turtles to grow
Now you need to wait again. This time for the baby turtles to grow into adults. This can be sped up a little bit by feeding them sea grass. Once they turn into adults, they will drop a scute. Pick it up quickly (before it disappears).
Once you collect 5 or more scutes, you can craft a Turtle shell helmet.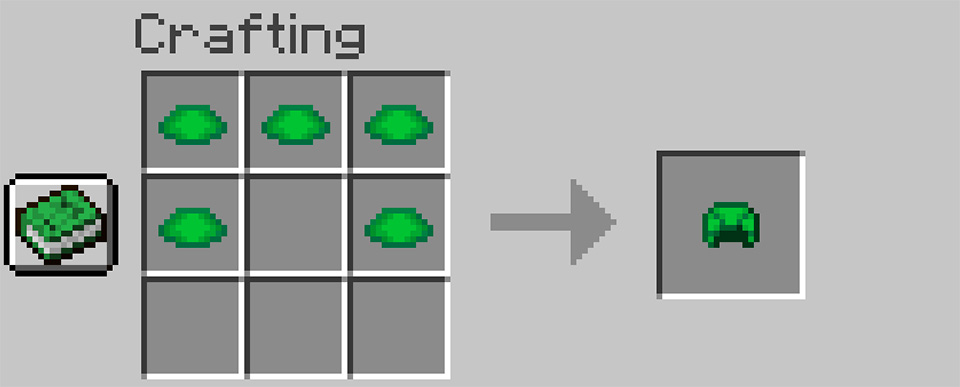 Now you're ready to breathe for longer underwater. Here is what the Turtle Shell helmet looks like.