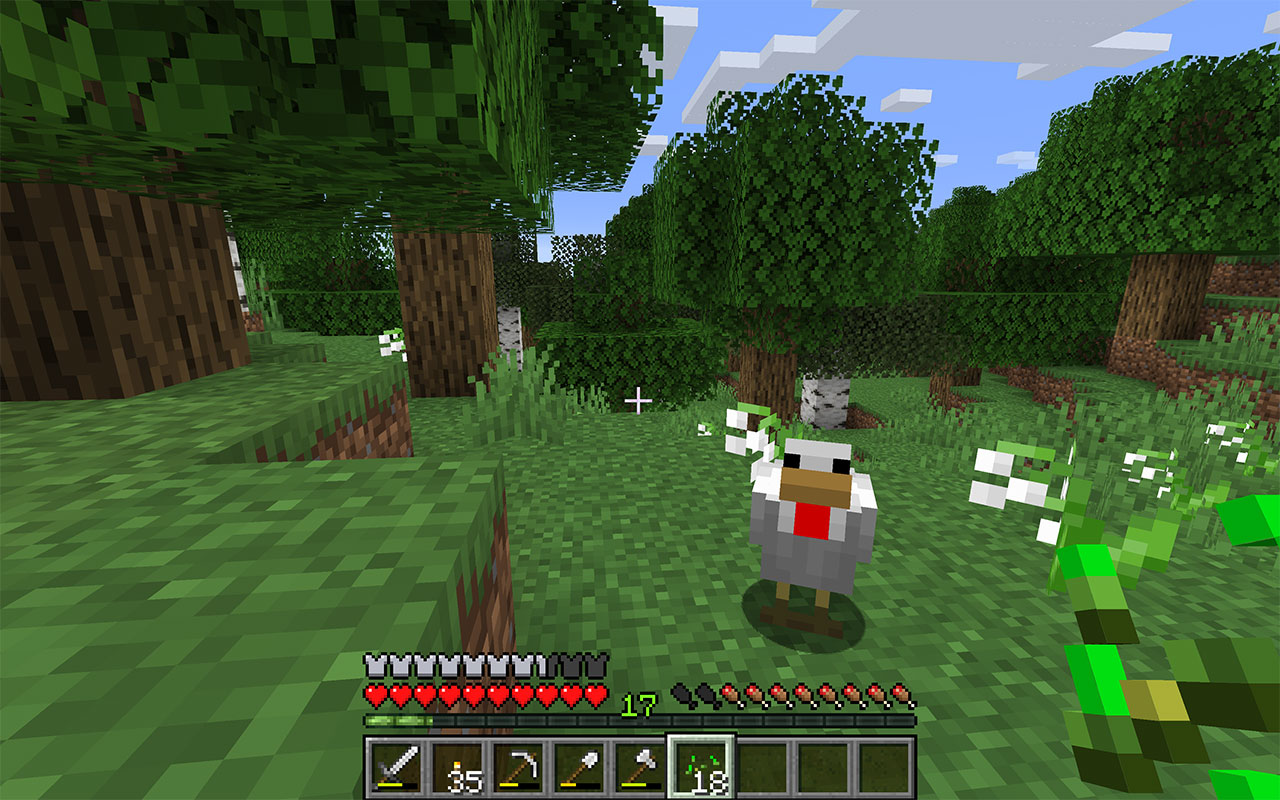 The chicken is one of the first animals you'll encounter in Minecraft and it's also one of the easiest to tame. Without much effort, you can have a tame chicken following you around. They're also easy to breed for meat and eggs.
Step-by-Step Guide to Tame a Chicken
First, you'll need some wheat seeds, which you get by harvesting grass. You don't need any special tools for this, just punch at the grass on the ground with either your bare hands or a stick until you collect at least one wheat seed.
Next, equip the seeds in your hotbar and then approach a chicken. It will start to follow you and will continue to follow you as long as you have the seeds equipped.
Lure the chicken into a closed space. This could either be the inside of your house or a special chicken pen that you build outside.
Once the chicken is inside the enclosure, close it off (with a door or a gate, so that you can get through) and you now have a pet chicken!
Breeding Chickens in Minecraft
If you tame and capture two or more chickens in Minecraft, you can breed them to produce baby chickens. Soon enough, you could even have your very own chicken farm!
Tame and capture at least two chickens using the steps above.
Feed wheat seeds to the chickens by right-clicking on the seeds in your hotbar while standing in front of each chicken.
You'll see hearts appear over the chickens.
A baby chicken will be born.
Repeat after a while and you'll soon have your very own chicken farm in Minecraft. The chickens will continue to produce eggs. While it's not a happy outcome for the chickens, you can also use them as a source of meat.
A Collection of Minecraft Chicken Farms
Just a little collection of chicken pictures from Minecraft. Aren't these chickens adorable?