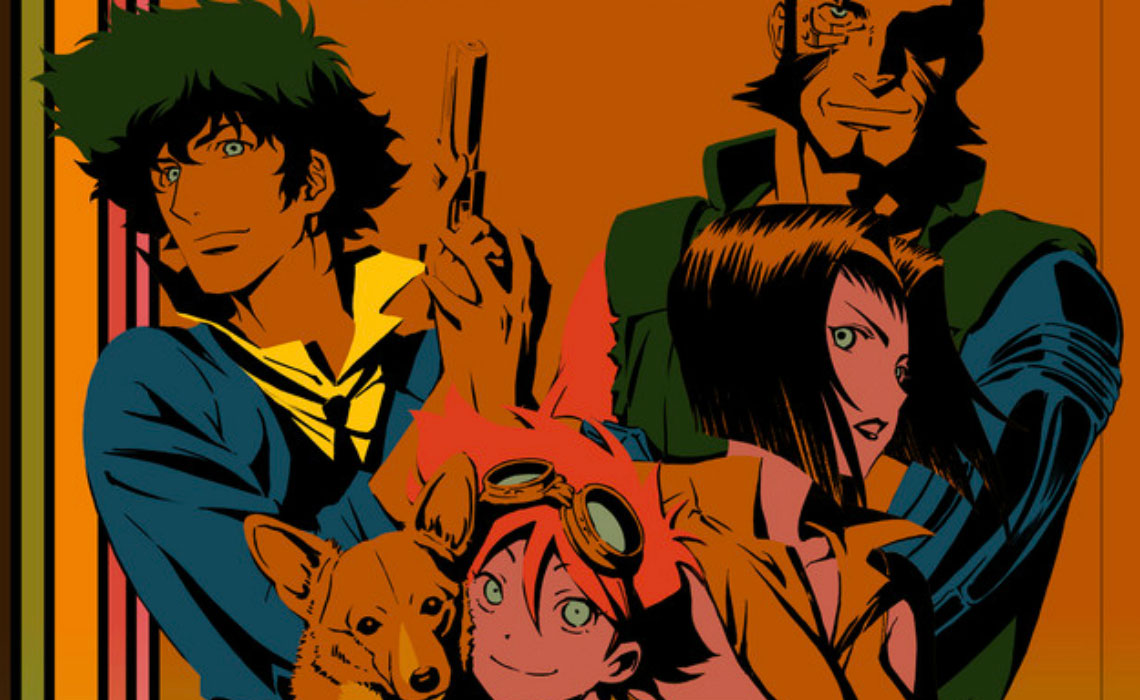 Want to start watching anime but don't exactly know where to begin? There are a lot of choices out there and a wide range of quality. The world of Japanese anime is varied, and there's a little bit of something for everyone. Here, we look at some of the "best" anime series and movies for newcomers to the genre.
Want to jump into watching any or all of these? We provide a link for each series to Crunchyroll, our favorite streaming anime site. Crunchyroll requires a paid subscription. If you're looking for something free, try Gogoanime or another free streaming anime site of your choice.
One Piece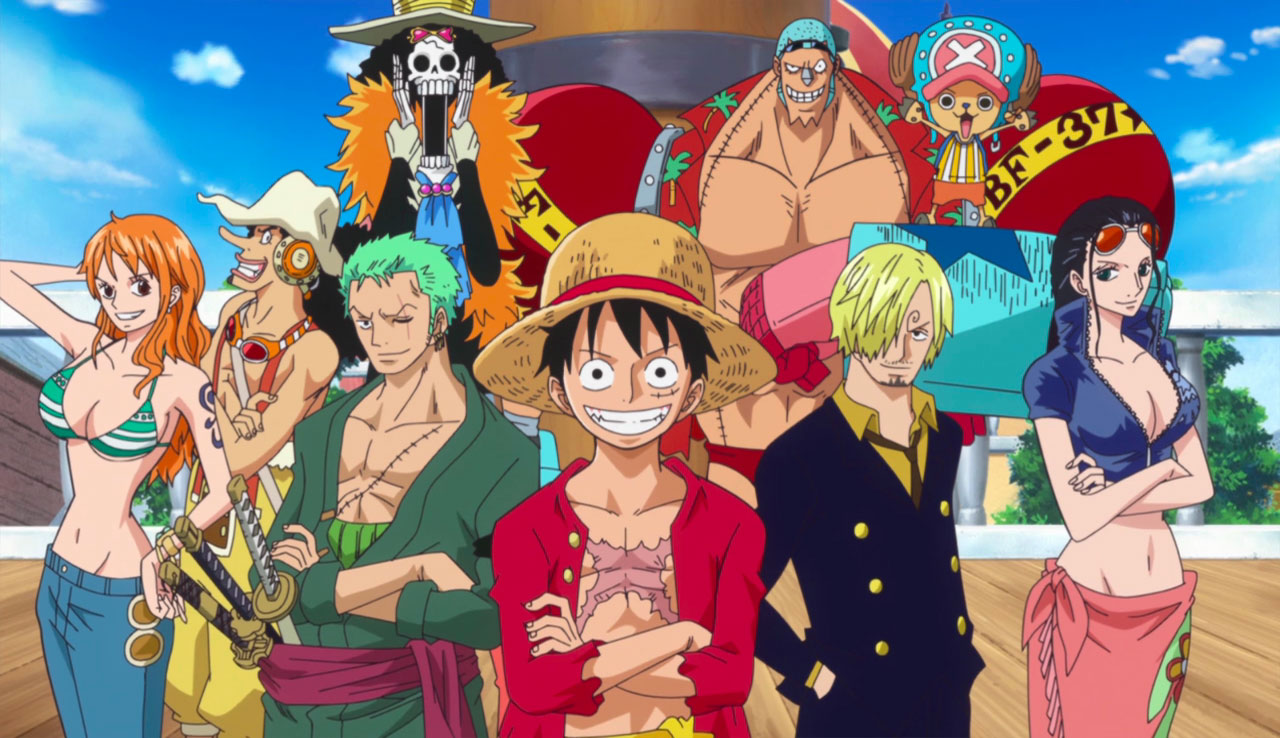 One Piece follows the adventures of a 17-year old boy named Monkey D. Luffy. He's an unconventional pirate who is trying to fill the void left when the notorious Pirate King, Gol D. Roger, was captured and put out of business. Now, all the pirates in the world are searching for the legendary One Piece — the greatest treasure known to man.
Monkey D. Luffy is a very different sort of pirate. Instead of just being in it for the gold, he's attracted to the pirate life by the spirit of adventure and a general sense of wonderment about the world in general, and the high seas in particular.
Luffy and his crew travel the fabled pirate route known as the Grand Line, having amazing adventures and encountering all kinds of obstacles and enemies in their epic search for the One Piece.
Watch One Piece on Crunchyroll
Kenja no Mago (Wise Man's Grandchild)
A young man is reborn in another world where he is adopted as a baby by the hero Merlin Wolford and named Shin.
Merlin raises Shin and provides him with invaluable advice and teachings.
By his 15th birthday, Shin has accumulated all kinds of power by studying under Merlin, but one thing his adoptive grandfather didn't give him was any bit of common sense.
The series follows Shin's global adventures, trials, and tribulations.
Watch Kenja no Mago on Crunchyroll
Death Note
This anime series is centered around a mysterious notebook with supernatural powers. Anyone who's name is written inside its pages is killed. A teenager named Light Yagami discovers the book and uses it to extract vigilante justice to nefarious criminals.
But once the authorities discover all these criminals dying off, they begin to get very suspicious and put their best detective on the case. This sets off an epic game of cat and mouse.
The story began as a manga comic, and then was turned into an anime series. Eventually, a live-action drama was created as well. You can watch the latter version on Crunchyroll.
Cowboy Bebop
Cowboy Bebop is an anime series that follows the story of the futuristic misadventures and tragedies of a group of bounty hunters aboard their spaceship, the Bebop. The cast features a wide range of interesting and wacky creatures that go on a series of adventures. This journey unravels their dark and mysterious past piece by piece.
Watch Cowboy Bebop on Crunchyroll.
Little Witch Academia
It's a sweet, simple, spirited story of a young girl named Akko who, while attending an academy for witches, winds up in a deadly showdown with a dragon lurking in a dungeon most foul.
Akko aspires to be a witch just like her hero Shiny Chariot, one that can make people smile. Hence, even her non-magical background does not stop her from enrolling in Luna Nova Magical Academy.
But when an excited Akko finally sets off to her new school, the trip there is anything but smooth. After her perilous journey, she befriends the shy Lotte Yansson and the sarcastic Sucy Manbavaran. To her utmost delight, she also discovers Chariot's wand, the Shiny Rod, which she takes as her own.
Unfortunately, her time at Luna Nova will prove to more challenging than Akko could ever believe. She refuses to stay inferior to the rest of her peers, especially to her self-proclaimed rival, the beautiful and gifted Diana Cavendish, so she relies on her determination to compensate for her reckless behavior and ineptitude in magic.
In a time when wizardry is on the decline, Little Witch Academia follows the magical escapades of Akko and her friends as they learn the true meaning of being a witch.
Fullmetal Alchemist: Brotherhood
There are few manga series as beloved as Fullmetal Alchemist. Fullmetal Alchemist: Brotherhood is the second adaptation of the manga series into anime. It was released in 2009, six years after the original adaptation, and it is generally considered to be better than the original.
The story follows two brothers, Edward and Alphonse Elric, who are raised by their mother in a small and remote village. Their father, who abandoned them, was a famous alchemist. After a terrible accident following an attempt to practice alchemy to bring their mother back to life, the brothers travel to the capital city to become officially sanctioned alchemists. They begin their quest to discover the nature of the fabled Philosopher's Stone.
One Punch Man
On a distant planet somewhere else in the galaxy, strange monsters and supervillans have been causing problems. The world's superheroes have risen the the challenge of fighting them via the Hero Association.
Saitama is one of the heroes. Through training and discipline has become so powerful that he can defeat any opponent with a single punch. But with such power, Saitama has become bored and frustrated with how easy the fights have become. One Punch Man is an entertaining series. It pokes fun at both the superhero and the anime genres with humor and satire.
Princess Mononoke
Princess Mononoke (1997) is a classic anime film produced by Studio Ghibli, widely considered to be the premiere animation studio in Japan. Some call them the "Disney of Anime."
Princess Mononoke takes place in the 14th century. In the story, the harmony that humans, animals and gods have enjoyed begins to crumble. Young Ashitaka is infected by an animal attack, and seeks a cure from the deer-like god Shishigami. In his travels, he sees humans ravaging the earth, bringing down the wrath of wolf god Moro and his human companion Princess Mononoke. His attempts to broker peace between her and the humans brings only conflict.
Watch the Princess Mononoke series on Crunchyroll