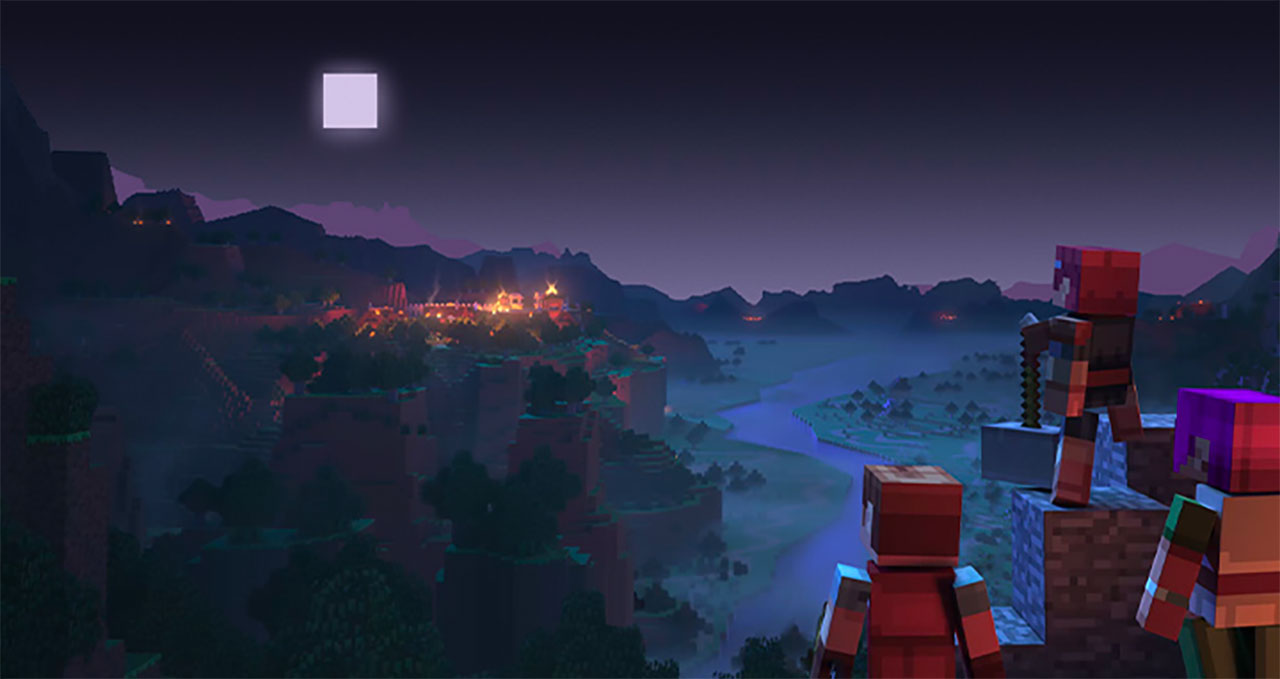 Hang onto your diamond helmets, everyone. The release date for Minecraft Dungeons is announced: May 26, 2020. That's just one short month away.
Microsoft posted the launch date on the official Minecraft Dungeons page and they are allowing you to pre-order.
You'll be able to play Minecraft Dungeons on the following platforms once they release the game:
Microsoft Windows
XBox One
PlayStation 4
Nintendo Switch
Sorry Mac users, there's no native Mac version available at launch. If you're on a Mac, you can play if you have Bootcamp running or you're using Windows virtualization software like Parallels.
There are two editions of Minecraft Dungeons available for pre-order on Microsoft's site: the Base Game and the Hero Edition. Here's the quick run-down on the differences between the two.
Minecraft Dungeons: Base Game
The base game is all you really need to play and enjoy Minecaft Dungeons. It comes with all the "essentials" you need to play the full game.
It's available for Windows 10, Nintendo Switch, PlayStation 4, and Xbox One. Windows 7 and 8 users need to order a special version of the base game that is compatible with older versions of Windows.
The Minecraft Dungeons Base Game costs $19.99.
Minecraft Dungeons: Hero Edition
The Hero Edition of the game comes with all the essentials from the Base Game, and also includes the following extras:
Base game
Hero Cape
Two player skins
Chicken pet
Two DLC packs (coming soon)
The Hero Edition is available for Windows 10, Nintendo Switch, PlayStation 4, and Xbox One. You cannot play the Hero Edition with earlier versions of Windows.
The game's Hero Edition costs $29.99.
Gameplay Videos
Can't wait for May 26 to start diving into the game? Here are a few videos and screenshots that the development team released recently. As you can see, it's going to be a fun game and much more action- and adventure-oriented than the original Minecraft.