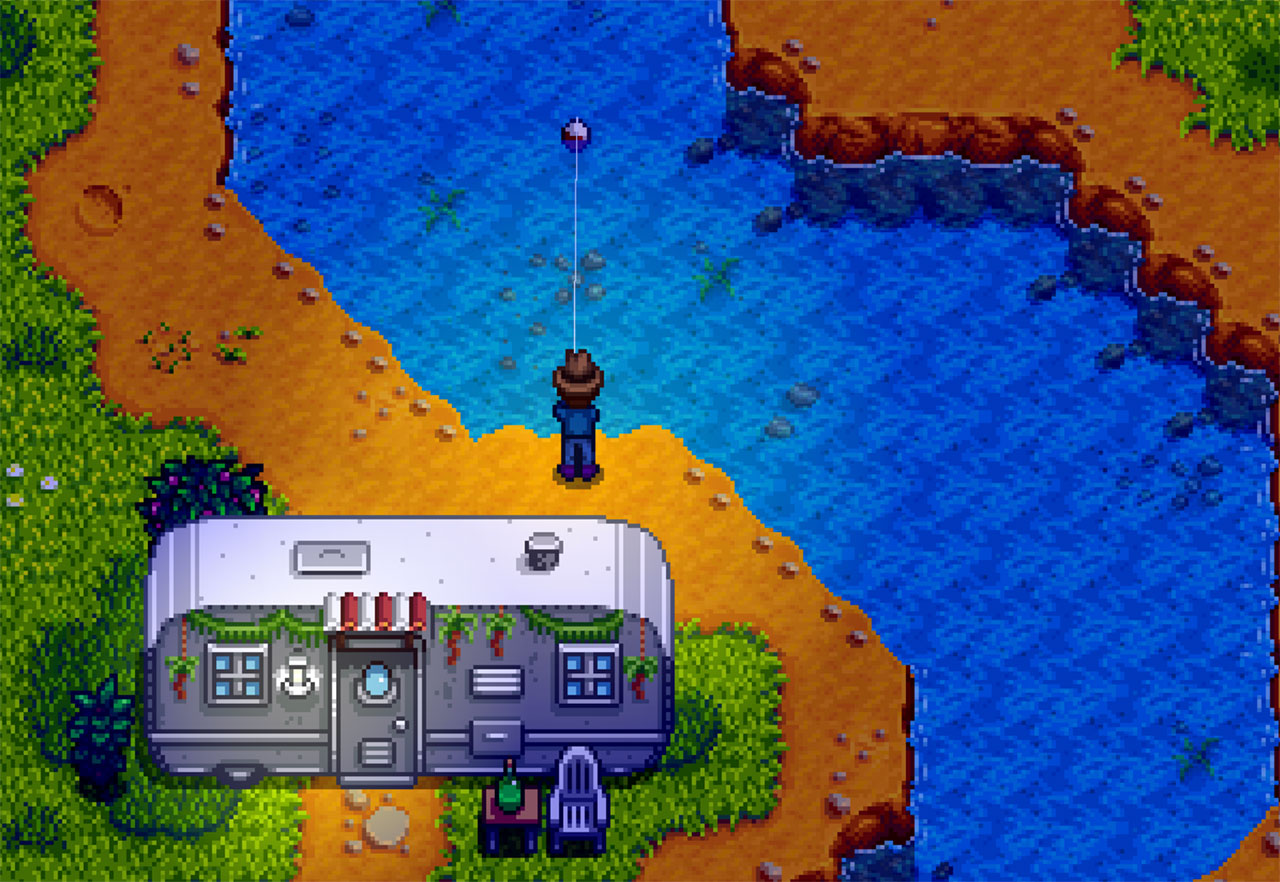 Bait is an important part of fishing in Stardew Valley. When you use bait, fish bite faster, and certain kinds of bait provide additional benefits.
Using bait in Stardew Valley can be a little tricky at first because of the game interface. Just follow these step-by-step instructions and you'll be reeling in fish faster.
Step by Step Guide to Use Bait in Stardew Valley
Follow these simple instructions to use bait to catch fish faster in the game.
First, you must have either a Fiberglass or Iridium fishing rod to use bait. Bait won't work on the other types of fishing rods. You can also insert bait into a Crab Pot, however.
Open your inventory.
Click on the bait.
Right click on the fishing rod.
That's all you need to do! The bait will be attached to your fishing rod. Each time you fish, one piece of bait is used up. When you're out of bait, you'll need to re-apply more.
Type of Bait and How to Get Them
There are three types of bait in Stardew Valley:
Bait: This is a simple bait and it causes fish to bite faster when attached to either a Fiberglass or Iridium fishing rod.
Wild Bait: This is a special bait that causes fish to bite faster when attached to either a Fiberglass or Iridium fishing rod. It works slightly better than regular bait. It also gives you a small chance to catch two fish at once!
Magnet: This bait doubles your chance of finding a treasure chest while fishing.
Getting regular bait is easy. You can craft it using Bug Meat, which you get from killing insects in the Mines. One Bug Meat makes one piece of bait. If you'd rather purchase bait, it's available in Willy's Fish Shop.
Wild Bait is a special recipe that you get from Linus once you have four hearts of friendship with him. Approach his tent between 8 pm and 12 am on a day when it's not raining and he'll give you this recipe. The bait is crafted using Fiber, Slime, and Bug Meat.
Magnets are crafted with an Iron Bar. If you don't have the recipe, you can also purchase Magnets from Willy's Fish Shop or the Casino store.