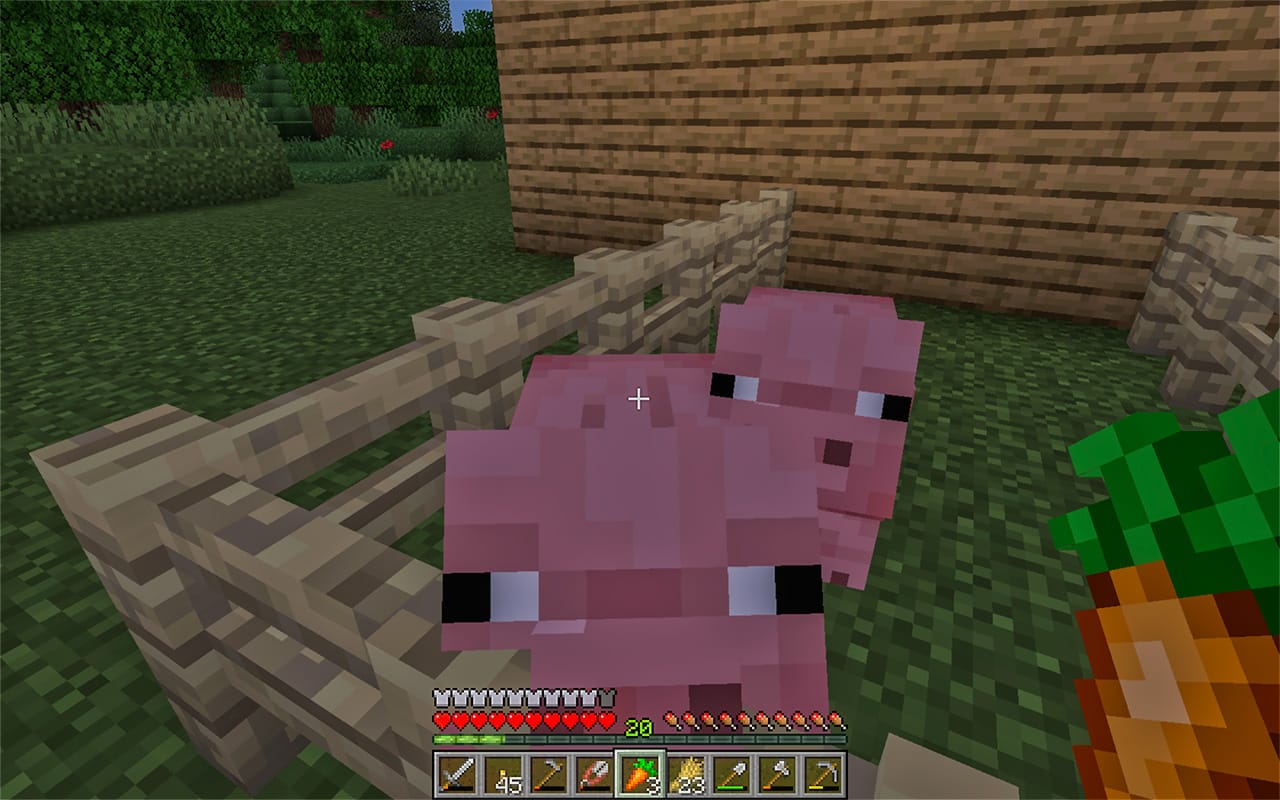 Taming a pig in Minecraft is very similar to taming a cow or sheep. You'll need carrots to attract the pig, and a place to keep the pig contained. Just like most animals in Minecraft, pigs like to wander.
Step-by-step Guide to Tame a Pig
First, you need carrots which you can get in a few different ways. They can be found as drops from zombies that you kill (less than 1% chance for a drop), or you can find them already growing in many village garden plots.
You grow additional carrots by planting them in the ground. Find some empty ground next to water and then use a hoe (right-click) on the empty ground to cultivate and prepare it. Equip your carrots and then right-click on the ground to plant them. Wait a day or two (Minecraft time) until the carrots are fully grown and then click on it with your hoe equipped to harvest them.
Equip your carrot and approach a pig. It will start to follow you and will continue to follow you as long as you have the carrot equipped in your hand.
Guide the pig into an enclosed space. This can be the inside of a building or a special pen that you construct using wooden fences and a gate.
Once the pig is inside your enclosure, close it off with a gate or door and you now have a pet pig!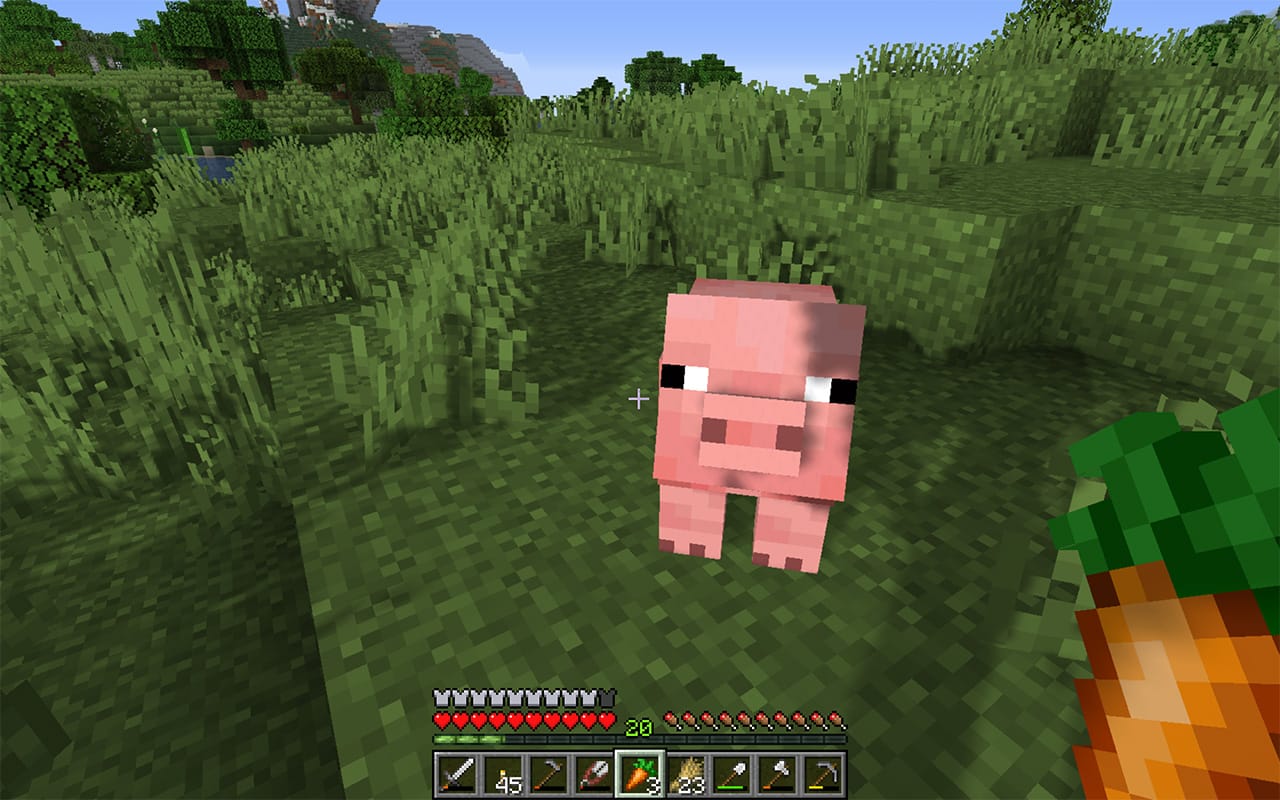 Breeding Pigs in Minecraft
When you tame and capture two or more pigs in Minecraft, you can breed them to produce baby piglets.
Tame and enclose at least two pigs using the steps mentioned above.
Feed carrots, potatoes, or beetroots to the pig by right-clicking on the item in your hotbar while standing in front of each pig.
You will see hearts appear above the pigs you fed.
Soon, a baby piglet will be born.
Repeat a few times to create a small family of pigs.