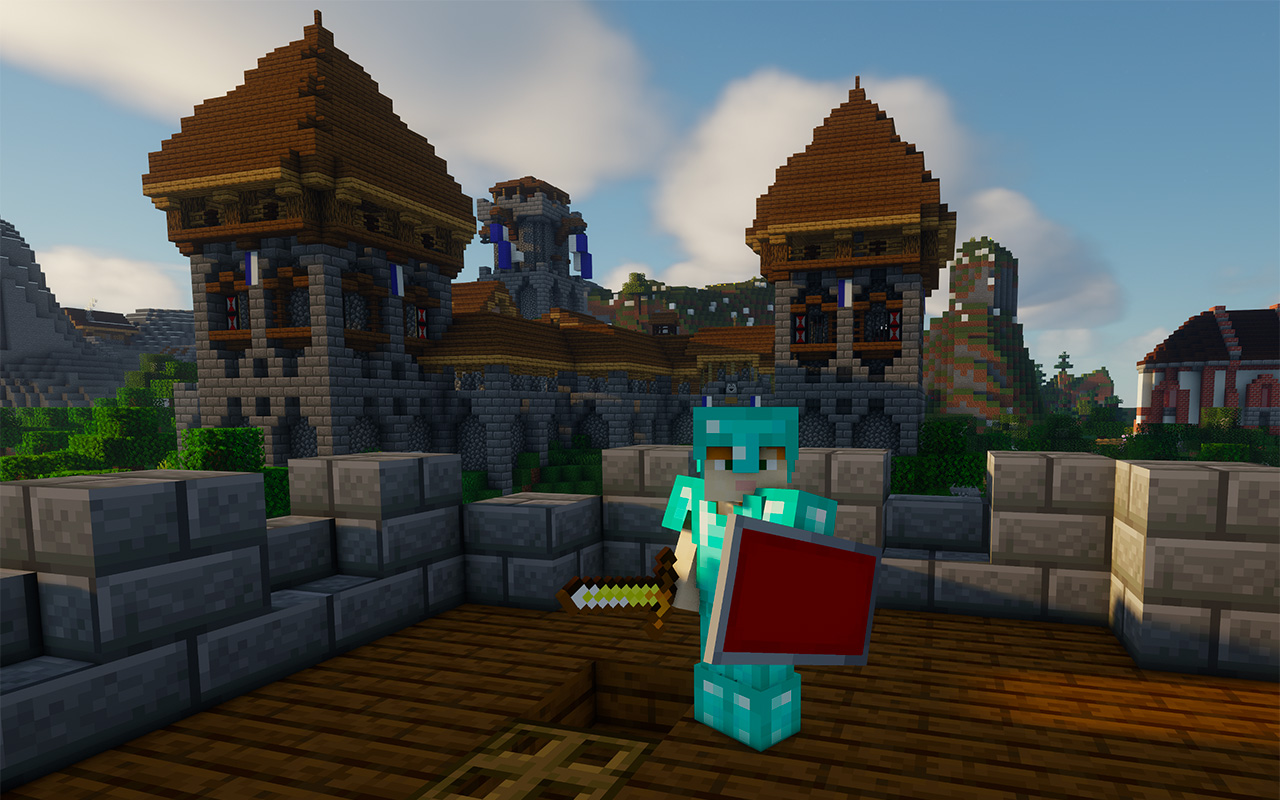 Combat is an important part of Minecraft and having a proper shield will make you more successful when fighting. That's true whether you're taking on other players in PvP, or fighting off dangerous mobs in single-player. A shield supplements good armor and helps reduce the damage you take in most fights. A basic wooden shield is easy to make, and you can customize yours with many different colors and patterns.
Step-by-step guide to make a shield
Gather the materials necessary to make a shield in Minecraft. You need six planks of wood (any type of wood will do) and an iron ingot.
Place the materials on a crafting table. The planks of wood need to be in a "Y" shape pattern. Fill the middle row with three planks, along with the top two corners. Place one plank in the bottom middle slot. Then place your iron ingot in the top middle slot. See below:



Click and drag on the resulting shield to place it in your inventory.
Now you have a shield in Minecraft!
How to use a shield
Having a shield in your inventory is a good start, but a shield isn't very useful until you equip it. To equip your shield and prepare yourself for combat, place the shield in the off-hand slot of your inventory.
Press "E" to bring up your inventory.
The off-hand slot is conveniently labeled with a shield icon. Place your newly-created shield here.
How to make a colored shield
A plain wooden shield works great, but some players want something a little more expressive. You can make colored shields in Minecraft, and even shields with patterns, by using banners. Here's how to do it.
Get a banner of any color or pattern.
Place your shield on a crafting table in the center slot.
Place the banner next to the shield in the left middle slot, as shown: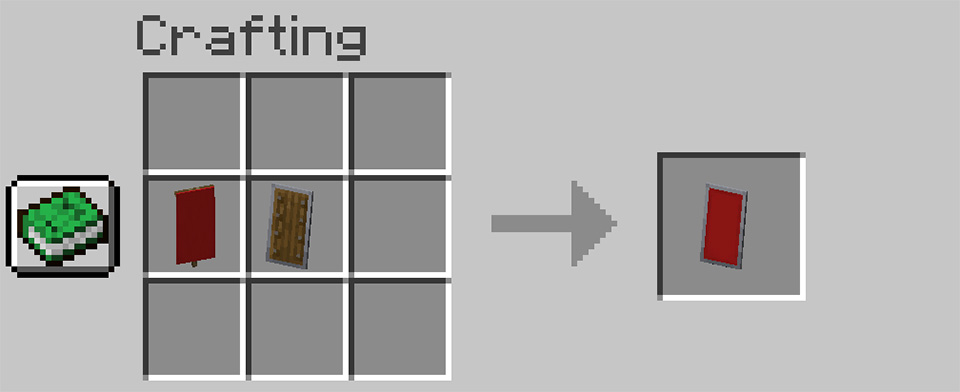 How to add patterns to your shield
You can also add designs to your shield. You make special designs on a loom when you combine a banner plus dye. Place your banner and a dye on the loom, and you can select a pre-determined pattern.
Some special patterns are available, and these require a special banner pattern items. You can create several special patterns, including the flower charge, creeper charge, skull charge, Thing (Mojang logo), Globe, Field masoned, and Bordure indented patterns.
Special banner patterns
Combine the necessary items on a crafting table to make these special banner pattern items. Place the paper in the left middle slot and the corresponding item in the middle slot of your crafting table.
Thing – paper + enchanted golden apple
Skull – paper + wither skeleton skull
Creeper – paper + creeper head
Flower – paper + oxeye daisy (flower)
Field Masoned – paper + bricks
Bordure Indented – paper + vines