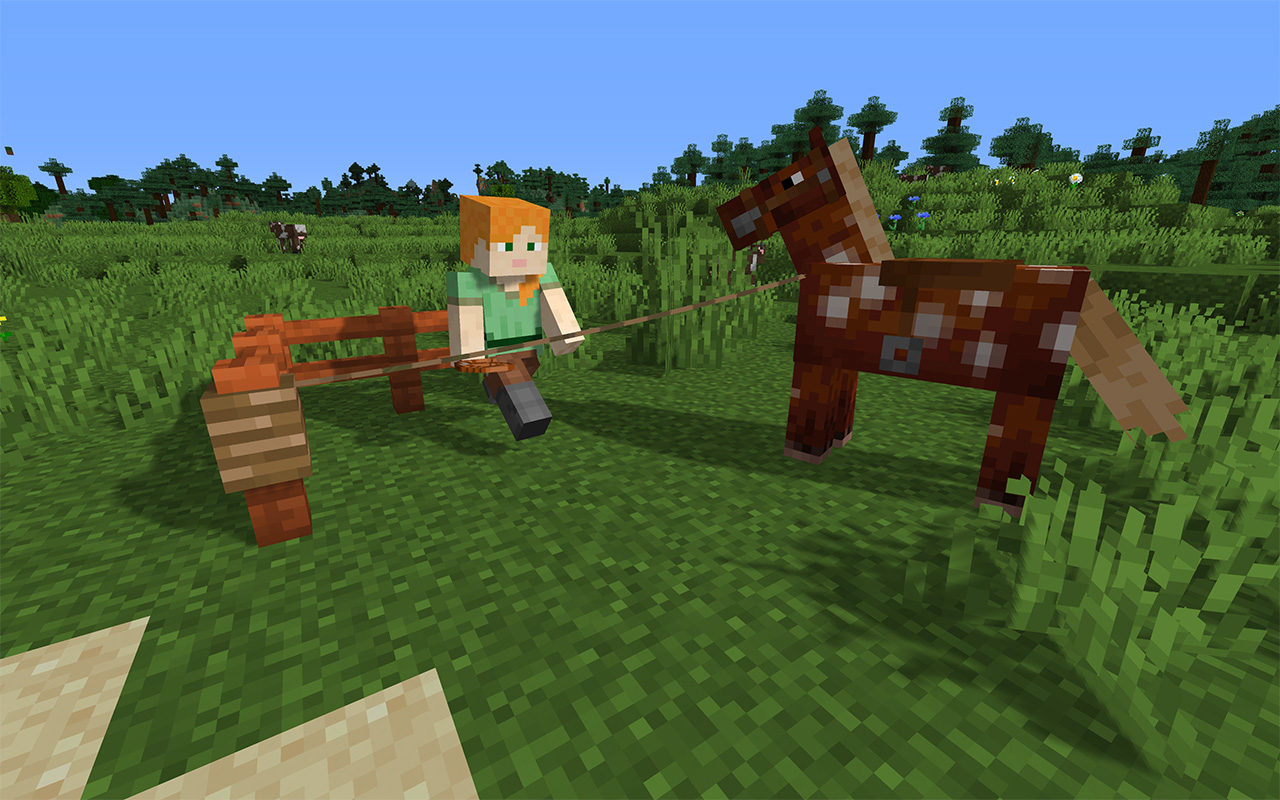 A lead, or leash, is a craftable item in Minecraft that allows you to tether many of the animals in the game. A lead is useful for keeping animals in place, such as tying your tamed horse to a fence post to stop him from wandering off. You can also use a lead to move animals from place to place. For example, you can use a lead to move a single black sheep from one pen to another without moving any other sheep.
Step-by-step guide to make a lead in Minecraft
Crafting your own lead is simple and straightforward. You just need to assemble a few key ingredients and have access to a crafting table.
Get your ingredients together. You'll need 4 string, which you get from killing spiders, and 1 slimeball, which you get from killing slimes.
Open your crafting table and place the slimeball in the middle square. Place 3 of the string in the top left corner and one in the bottom right corner as shown.

This will create two leads. Click on them in your crafting table and drag it to your inventory.
Now you have a lead!
How to use a lead in Minecraft
Now that you have a lead, here's how to use it. First, equip the lead in your hot bar. Then, approach a passive mob that you want to leash. Next, right-click on the animal and as long as it can be leashed, the lead will appear around its next. The other end of the lead will be attached to you.
The animal with the lead will now follow you wherever you go.
To keep the leashed mob in place, click on any piece of fence and a knot will appear. The mob is now attached to the fence post and will not wander very far.
You can remove the lead by right-clicking on the mob again, hitting the knot, or destroying the fence post. The mob will be freed, and the lead will drop to the ground, allowing you to pick it up again.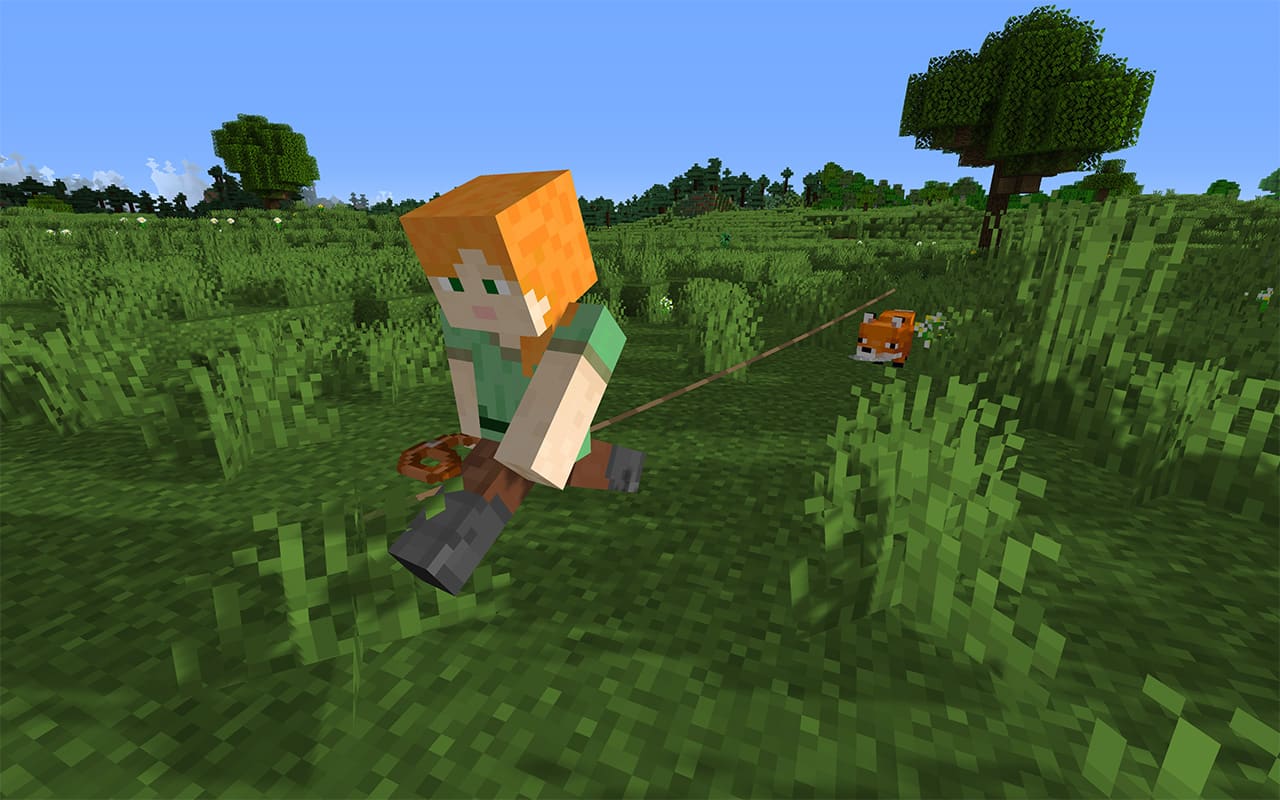 List of animals that can be leashed
Not all animals in Minecraft can be tied with a lead/leash. Here is a list of all the ones that can.
Bee
Cat
Chicken
Cow
Dolphin
Donkey
Fox
Horse
Iron golem
Llama (including Trader Llama)
Mooshroom (both variants)
Mule
Ocelot
Parrot
Pig
Polar bear
Rabbit
Sheep
Snow Golem
Wolf
Two new animals that will arrive in version 1.16 of the game will also respond to leads: