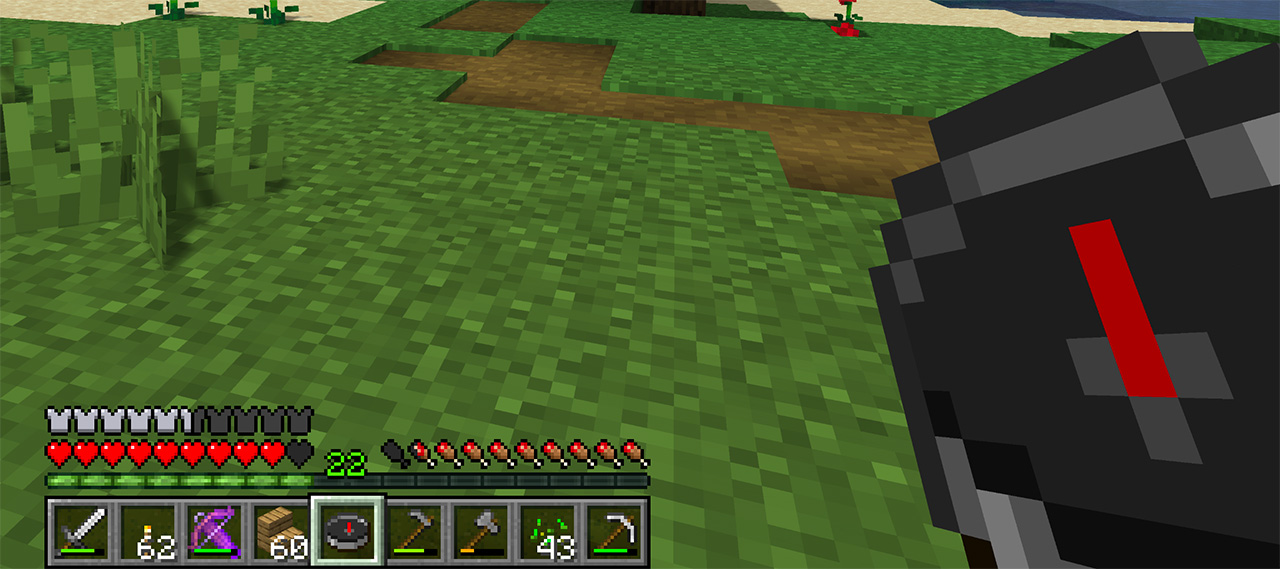 A compass is a handy item to have in your inventory in Minecraft. While in the Overworld, the compass needle always points towards the direction of the world spawn point. So if you ever need to find your way back to where your adventure began, the compass will take you there.
It only works in the Overworld. If you try to use a compass in the Nether or the End, it will just spin and point in random directions.
Beginning with the upcoming Java edition of Minecraft 1.16, a compass can be used with a lodestone. It will track the player's location relative to a lodestone that has been placed somewhere in the world. This method will work in other dimensions, such as the the End and the Nether.
A compass is also a required ingredient for creating maps. You combine one with eight sheets of paper to assemble a world map in the game.
Step-by-step guide to make a compass
Assemble your ingredients. You'll need four iron ingots and some Redstone dust to craft your compass.
Place the ingredients on your crafting table. The Redstone goes in the middle and the iron ingots go in the four squares above, below, and to the left and right of the Redstone. It should look like this:



Grab the compass from your crafting table. You're ready to start exploring the world without fear of getting completely lost!
How to use a compass
As mentioned before, when you're in the Overworld, the compass needle always points toward your original spawn point. Rotate yourself so that the needle is facing in the "up" position and then keep on walking straight and you'll (eventually) return to your spawn point.