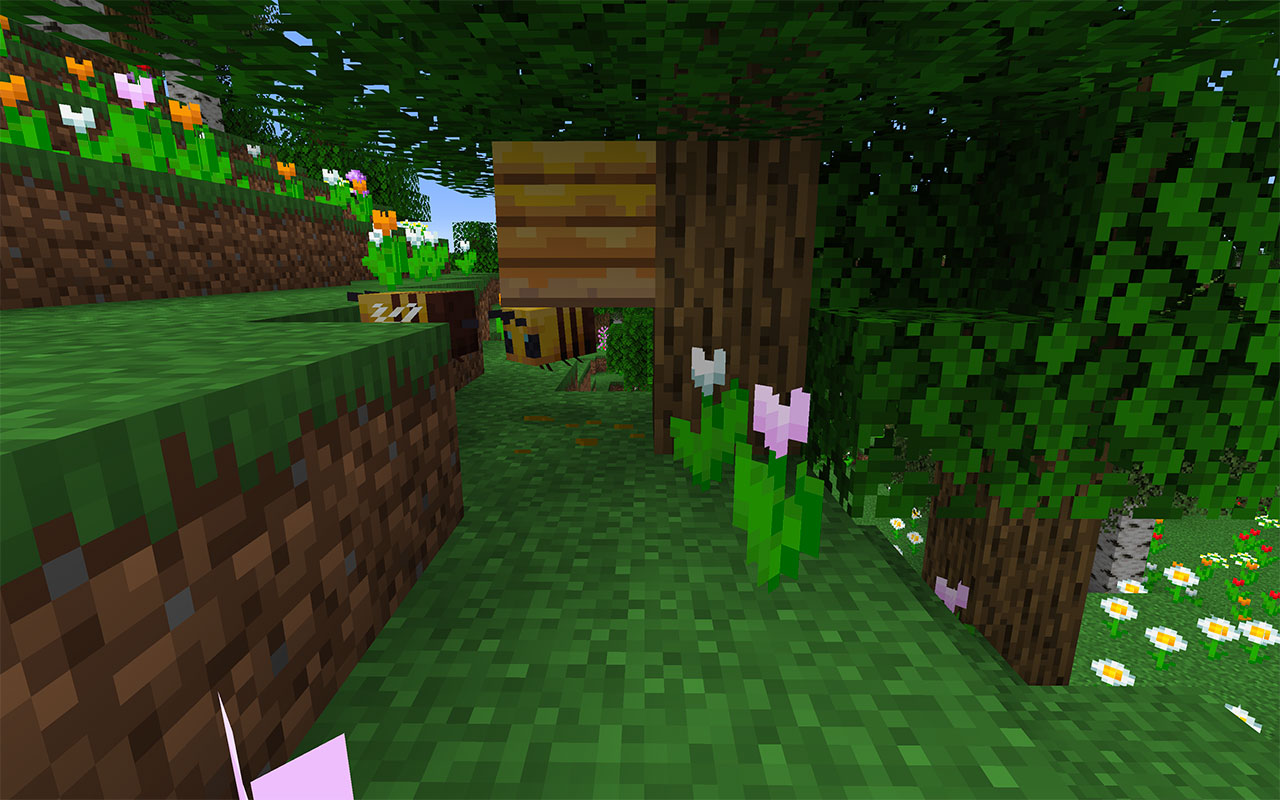 Minecraft bees are popular flying insects in Minecraft that collect pollen from flowers and then store it in hives and nests. Once the hive or nest is full of honey, you can harvest it for honeycomb. Bees were introduced in version 1.15 of Minecraft, so you need to be playing that version or later to get Minecraft honeycomb.
How to get honey from a bee nest in Minecraft
First, find a bee nest out in the wild. You will find them in several biomes, but they are most common in Plains, Sunflower Plains, and Flower Forests. They're attached to trees, and you'll usually spot them easily because bees will be flying nearby. Each bee nest spawns with three bees, and they'll fly nearby to get pollen from flowers.
Once the bees have collected enough honey and brought it back to the nest, it will start dripping. Now it's ready to be harvested. To get the honey, use shears on the nest. Up to 3 honeycomb will drop out.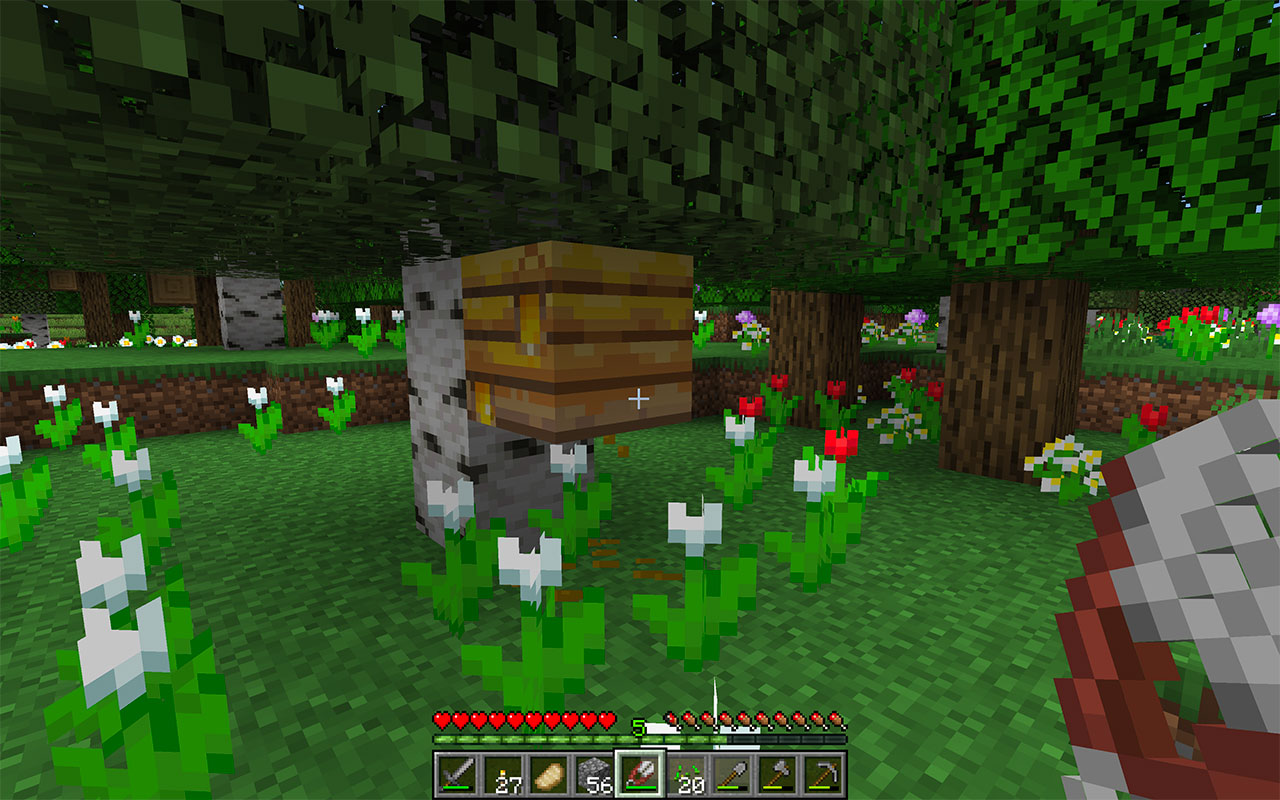 However, any bees that were inside the hive when you used the shears will become angry and sting you. The bees that sting will also die after a few seconds, meaning it's a bad outcome for you both.
To avoid bee stings, place a campfire directly under the bee's nest. The smoke keeps the bees from attacking when you harvest the nest with shears.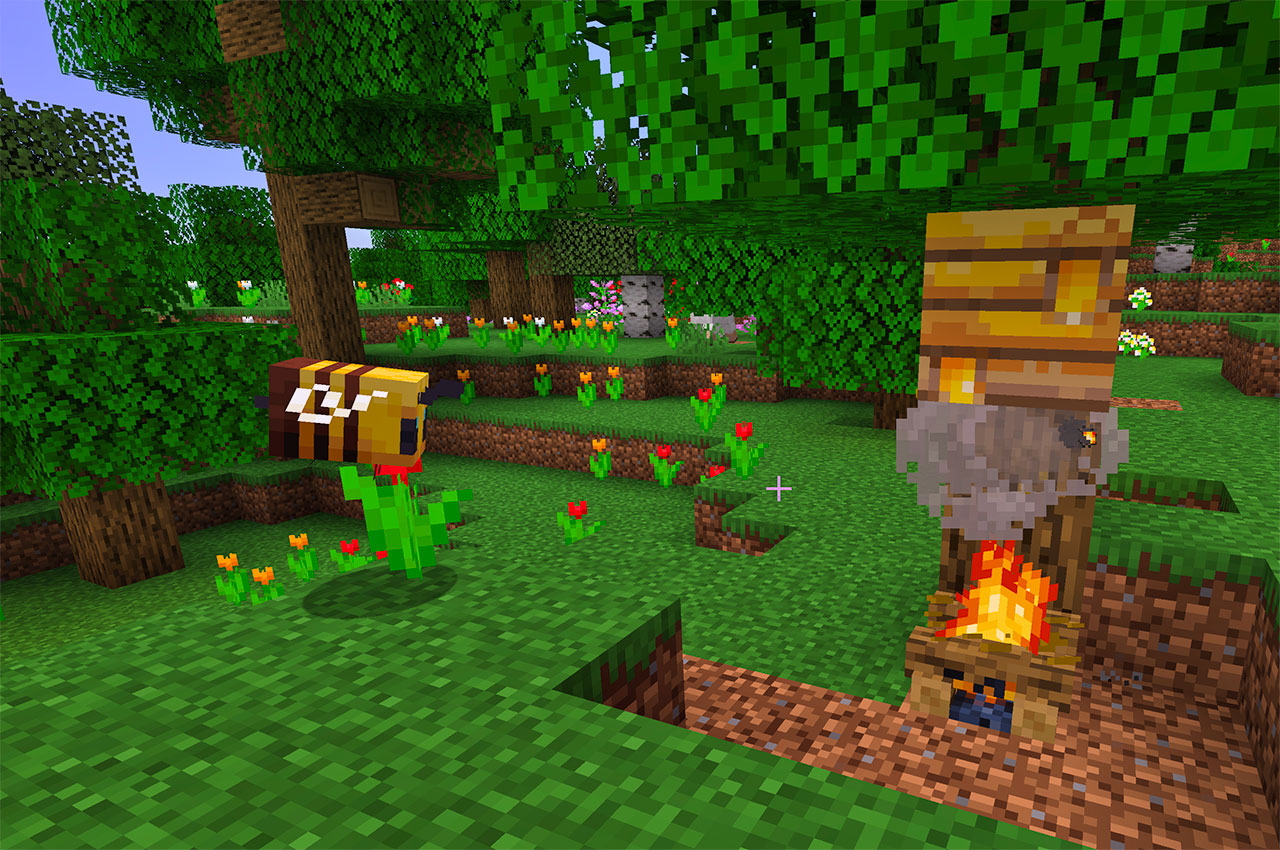 Once you have enough honeycomb, you can use it to craft your own bee hives, which are player-made versions of bee nests. You can place your bee hives wherever you like, but you'll need to attract bees to it first. To get a bee to follow you, hold a flower in your hand or place a lead on the bee. The bee will go wherever you go.
How to get honey from a bee hive in Minecraft
Lead the bee to your man-made hive. It's a good idea to surround the hive with flowers, so that the bee can collect pollen and carry it back to the hive. Once it has enough honey inside, it will begin to drip, just like the wild bee's nests do.
In a short time, you can have your own nearby bee farm to harvest as much Minecraft honeycomb as you need.