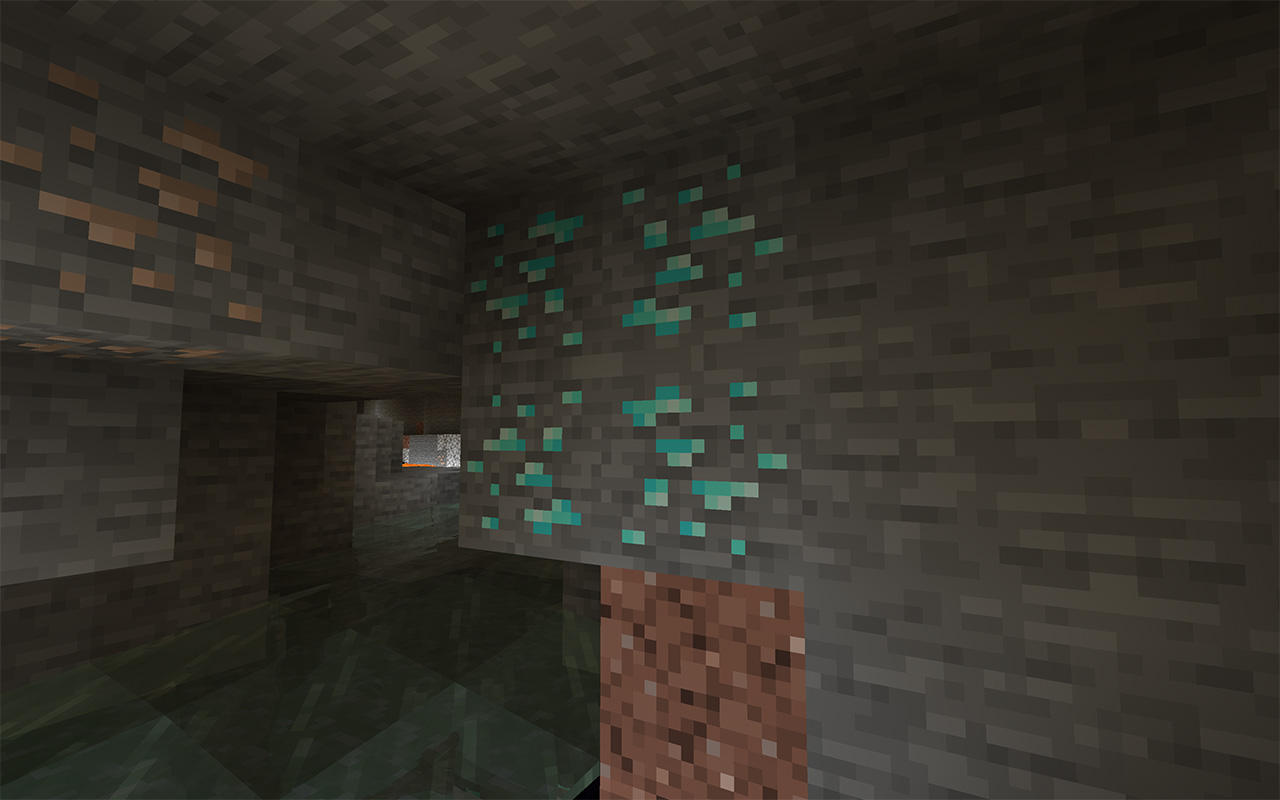 Diamonds are a Minecrafter's best friend. They are a precious and rare resource, and are used to craft some of the most useful and valuable items in the game. Of course, knowing how to find diamonds in Minecraft is a key to getting the most out of the game. Especially if you don't want to waste a lot of time mining randomly underground for hours on end.
The key thing to understand is that diamonds are only found in certain areas of the game. You'll usually find them deep underground, and they're only at the Y coordinate of 16 or deeper.
What's the Y coordinate, you ask? Well, in Minecraft, the height of your position on the map is measured as the y-coordinate. It's not normally displayed on screen, but you can discover your exact position (along with a lot of additional useful information) by pressing F3, which overlays all sorts of stuff on screen.

Once you know how to check your coordinates, you'll want to start digging! Before you head deep underground to look for diamonds, however, a little preparation and equipment will help. Here's an overview of what you'll need to get the most while searching for diamonds in Minecraft.
Lots of pickaxes, including iron pickaxes.
A shovel
Plenty of food
Torches
Wood planks, to make crafting tables and chests once you reach bottom
A sword and armor in case you run into monsters deep underground
Getting started with your search for diamonds
When starting out, you have two basic choices. Either find an existing cave and follow it as deep as you can, or just start digging a narrow staircase down. The easiest and fastest way is to just start digging!
Build a staircase pattern and keep digging until you either get below the y-coordinate depth of 16 or you hit an obstacle like lava or a large open underground cavern. Place torches every so often — enough to keep the staircase well lit so that mobs don't spawn while you're digging.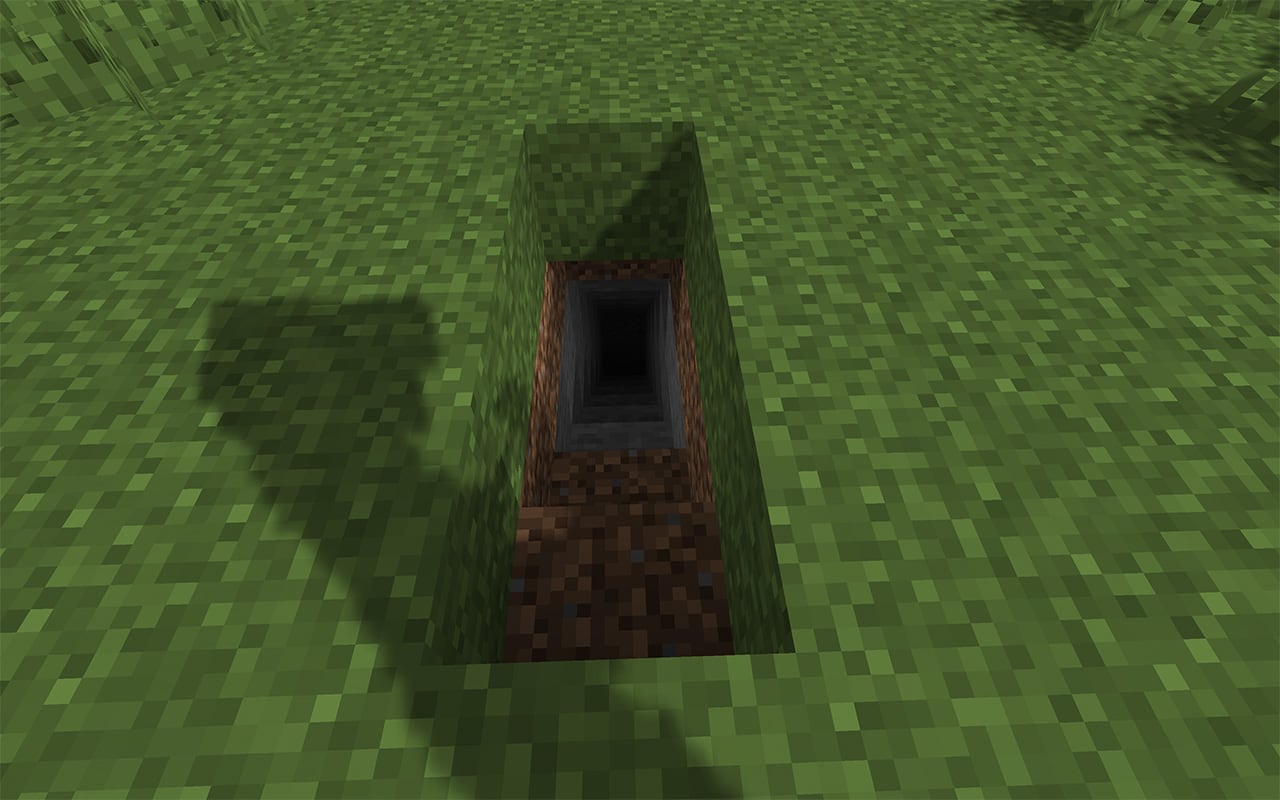 Make sure to start your tunnel far enough away from large bodies of water so that you don't accidentally flood your tunnel.
If you do find a large open underground cavern or dungeon, you can either follow the cavern along its natural path or just keep digging down in your staircase pattern. The latter choice is usually the fastest and easiest.
You can monitor your progress downwards with the F3 key or just wait until you find bedrock, which means you've hit the "bottom" of your map. Once you're deep enough, start digging a small cave, which will be your main staging area for your diamond search.
Usually at this point, it's a good idea to create and place a crafting table, a furnace, and a chest. You don't want to have to return to the surface to make new tools or store all the stone and dirt blocks you'll be collecting.
From here, just dig side tunnels off your main cave to search for diamonds. A good way to organize your tunnels is to dig a new tunnel on every third block (two blocks of space between each tunnel). This maximizes your "diamond discovery" while minimizing the amount of digging you need to do.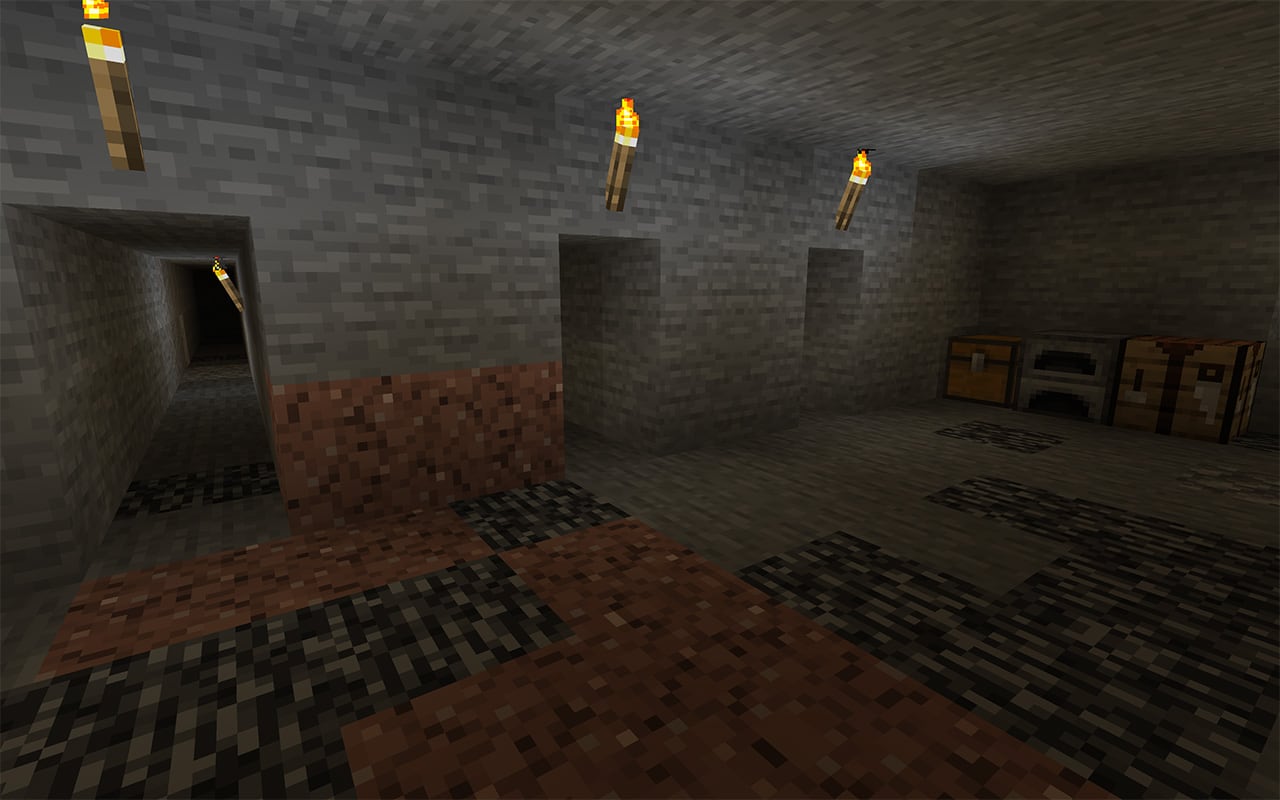 Dig as far as you can until you hit an obstacle, such as lava or water — or until you've dug so far that you feel like turning back. Be sure to place plenty of torches along your tunnel walls to prevent mobs from spawning.
Sometimes you need to wait a while, but you will find diamonds this way. Just make sure you're at the proper depth!
Mining Diamonds
Once you find diamonds, use an iron pickaxe (or better!) to mine them. If you use a stone or wood pickaxe, the block will disappear but you won't get the diamonds!
Cheats for finding diamonds in Minecraft
Although you'll eventually find diamonds just by digging tunnels at the proper depth, there are some, ahem, cheats you can use to find them faster. One of the easiest ways is to use a mod designed to show where certain types of blocks are, even when you can't see them directly on your screen.
One very popular mod for this purpose is the XRay Mod, which works for all the different types of ore. You select which ore blocks you want to display and then press a hotkey (backslash, by default) to "see" an x-ray view of the world in front of you with all the ore blocks highlighted. That shows you which direction you need to dig and how far.
XRay Mod requires the Forge modding API/framework and you can download it here:
Download XRay Mod from CurseForge
Download alternate XRay Mod from 9Minecraft
Download Forge API from 9Minecraft